It is widely considered to be the holy grail of target shooting. Something that, until just a few years ago, was only attainable for snipers and serious marksmanship experts. The 1,000 yard shot.
These are the best long range rifles of 2021.
When sniper training began growing in popularity after World War II, only a select few marksmen could accurately hit a target at 1,000 yards. It was considered an absurdly-long distance for hunters to even attempt shooting that far, much less practice to hone their aim and hit their mark consistently.
Now, thanks to significant leaps in optical and rifle technology hitting at 1,000-yard target might not be as hard as you think. There are plenty of new resources available for shooters today that were simply impossible decades ago.
Thanks to Youtube videos and other online content, shooting enthusiasts can get tips from some of the most skilled marksmen in the world, as well as pointers on some of the best tactical weapons and gear on the market.
Let's take a look at some of the best long-range rifles available to the public today and see how they can be of use to the average shooting enthusiast and hunter. While most hunters are not comfortable shooting at more than 500 yards on a live animal, you can probably surprise yourself by following the advice of trained snipers and getting in plenty of practice time.
Best Long Range Rifles for 1000+ yard shots
Our list of the best long range rifles will mainly focus on guns that have a price tag of less than $2,000. There are some seriously accurate rifles out there, but most hunters will never realistically consider spending $20,000 on a firearm (even though most of us would love to shoot it).
CZ557 Varmint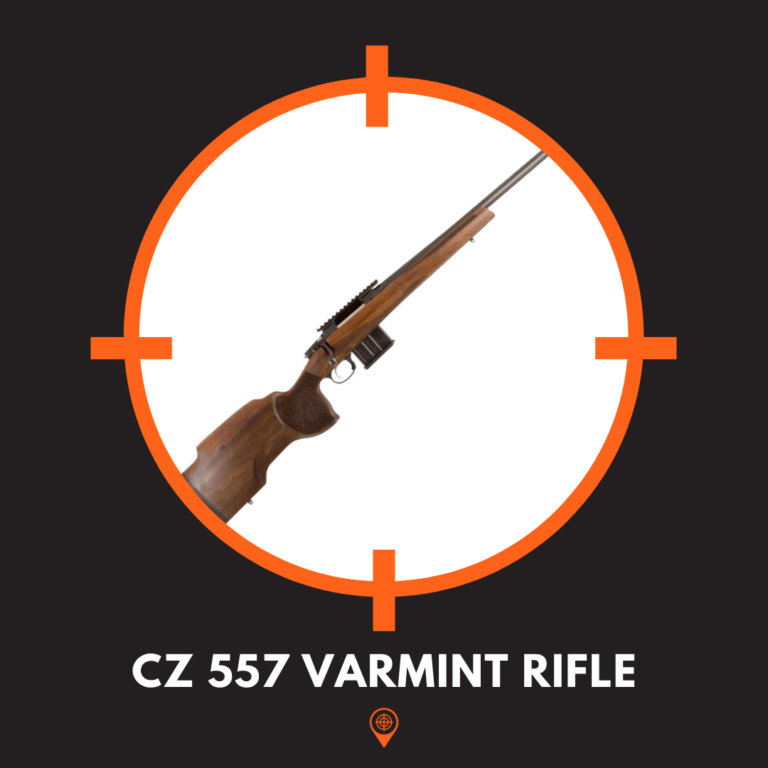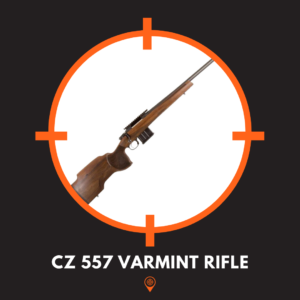 Big game hunters might immediately overlook this gun, but the CZ 557 Varmint Rifle is a legend in the predator hunting community. Able to accurately send shots at distances of more than 700 yards, the CZ 557 Varmint is one of the most fun rifles to take to the range—and is surprisingly accurate.  
Most shooters will opt for a 6.5 Creedmoor caliber cartridge to get as much distance as possible with this one and 1,000 shots are not out of the picture for someone with the right techniques and plenty of practice.
The CZ 557 has a unique walnut stock and characteristic pistol grip, as well as a high-cheek piece for easy optical alignment, especially when shooting from the prone position.  
This is a precision rifle with really solid shot groups on long range targets.
The standard CZ 557 features a 25.6-inch barrel and fully adjustable trigger for finicky shooters. Available in standard .308 Winchester, this rifle packs in 10 rounds in a detachable magazine that is ideal for predator hunters looking to pick off varmints from many yards away.
Remington Model 700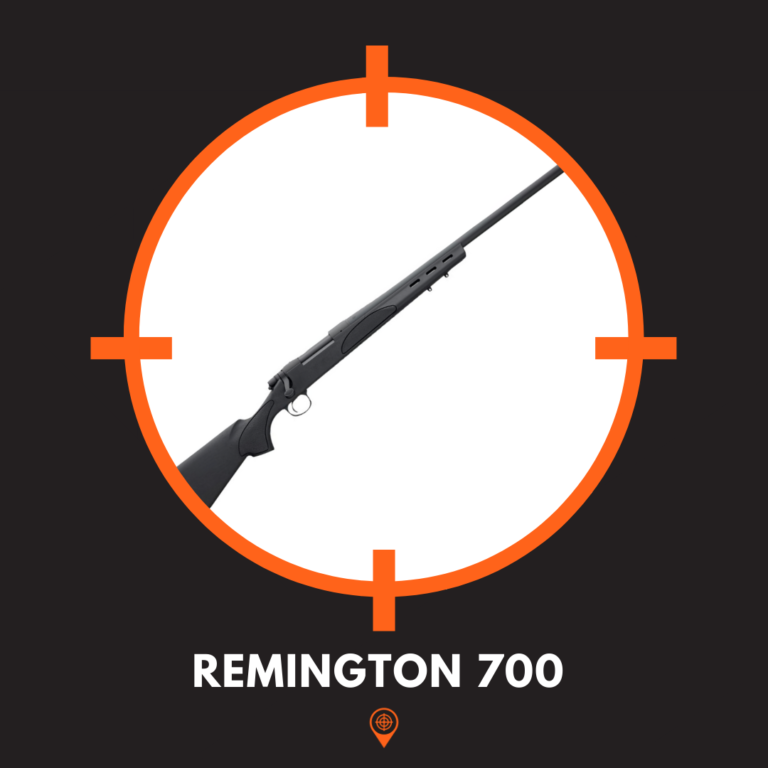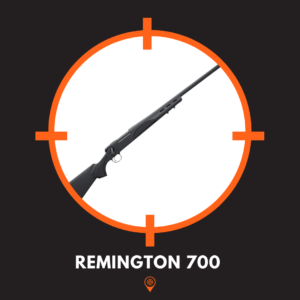 Talk to any serious large game hunter that frequents the mountainous western United States up to Alaska and many of them are proud owners of a Remington 700. If you have the opportunity to shoot one, you'll become a believer, too.
The Remington 700 is one of the most reliable long range shooting rifles available and has stood the test of time for match shooters and hunters. Available in .30-06 Springfield, .300 Remington Ultra Mag, .300 Win Mag, 7mm Remington Mag and .25-06 Remington, this one is a workhorse among rifles and is considered a big game hunter's go-to for large game. One downfall is that you can't get this rifle in a 6.5 creedmoor..
It has a long, 26-inch barrel and a mounted swivel for attaching a bipod, the Remington 700 is made for distance shooting. Featuring a fully-adjustable trigger, and options between a drilled and tapped receiver for bases or Picatinny rail, it's easy to see why shooting enthusiasts admire the Remington 700. While you're at it, take a look at some of our top scopes for a .300 Win Mag.
Bergara B-14 HMR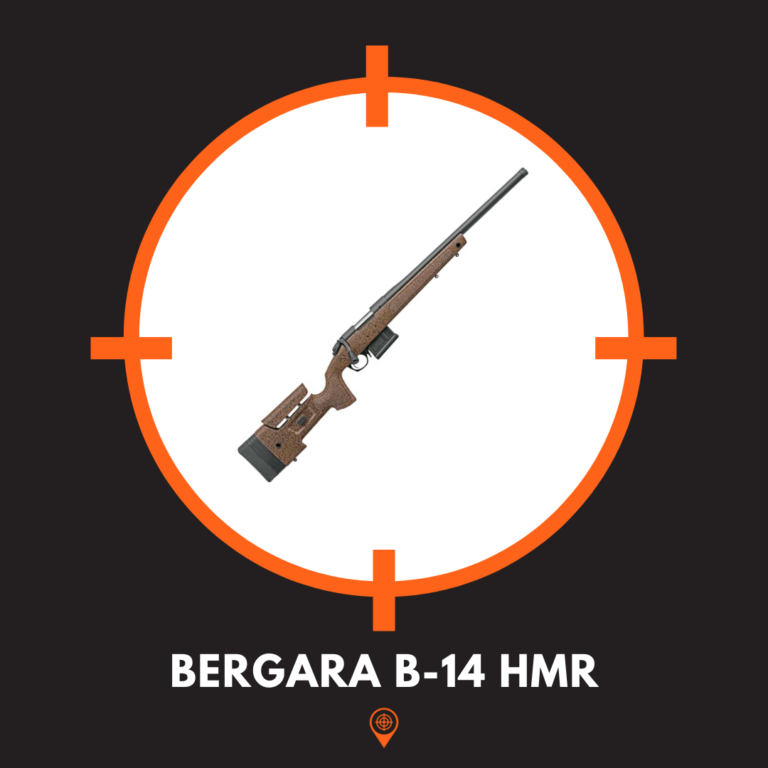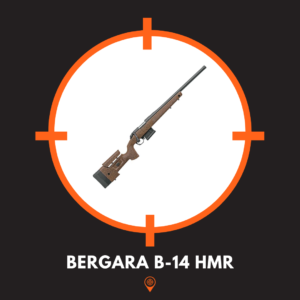 If you've frequented the American match shooting scene in recent years, you've probably seen plenty of shooters carrying a Bergara B-14 HMR. Popular among both hunters and competitive shooters, this long range rifle is made for shooting at up to a grand (1,000 yards) or even more in some cases.
Bergara is well-known in the competitive shooting world for producing some of the most mechanically-sound rifles on the market. The HMR can come in a wide variety of different configurations, which are tailor-made for those looking to harvest big game, or those looking to ping a target at very long distances.
This one is available in .22-250 Remington, 6mm Creedmoor, .450 Bushmaster, 7mm Remington Mag, and other well-known long range rifle calibers and can have a customized barrel length between 20 and 26 inches.
The HMR comes with an adjustable cheek piece adjustable mini-chassis, as well as a fully-adjustable trigger. This one is practically made for long range shooting and it's really no surprise why match shooters love it.
Savage 10 BA Stealth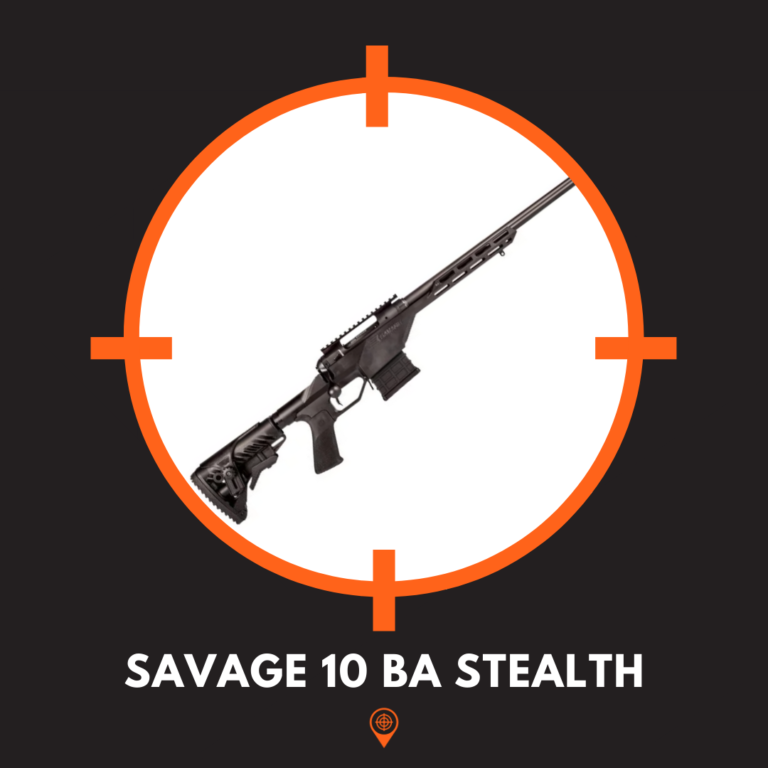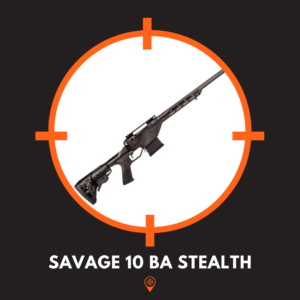 Savage arms have carved a path toward the top of the rifle-making market in recent decades for good reason. The brand is well-known for producing top-notch firearms that deliver accuracy and performance.
It might just be one of the coolest-looking guns on our list, but the Savage 10 BA Stealth is a serious competitor for the number one spot on this list.
Featuring a Drake monolithic chassis, Fab Defense GL-SHOCK shock-absorbing buttstock with six different position adjustments, this one is a distance shooter's dream.  Long range shooting is it's speciality.
The Savage 10 BA Stealth has a fully-adjustable Accu-Trigger that is considered by experts to be one of the best in production. The top of the receiver is crafted with an EGW rail to allow for just about any scope to be mounted.
With a 10-round magazine, this one is a seriously deadly long range hunting rifle and one that can't be counted out.
Related: The Best .308 Rifles Ever Built 
Tikka T3 CTR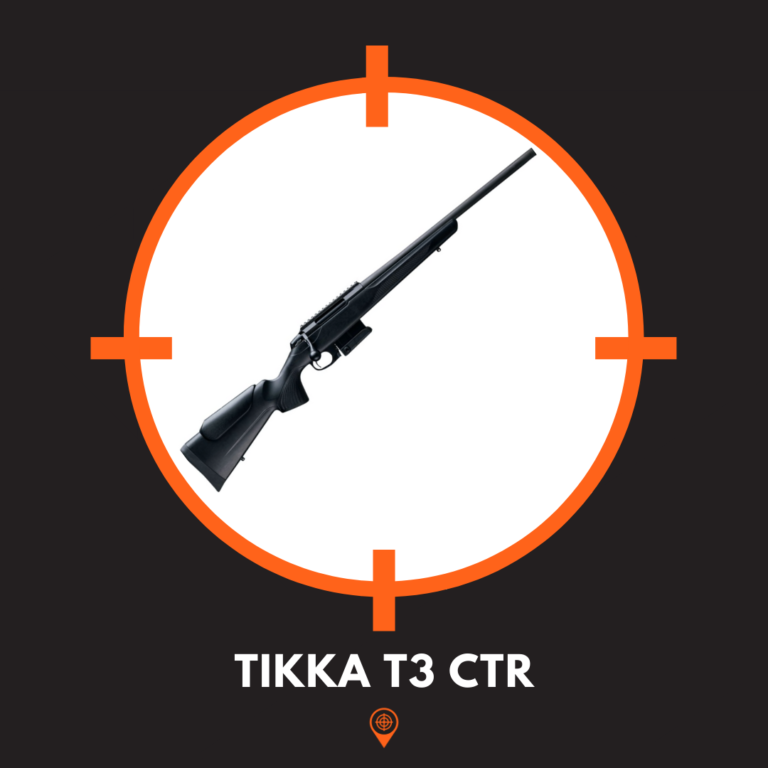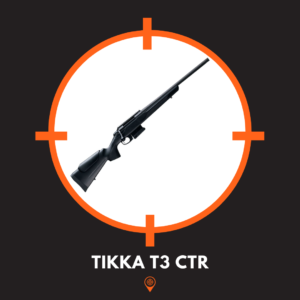 One of the most popular guns on the competitive shooting circuit, we would be remiss if we didn't include this one on our list. While it may not be as mean-looing as the Savage or Bergara, the performance of the Tikka T3 CTR speaks for itself.  This precision rifle may be considered as one of the top target rifles, though it isn't limited to targets alone.  
Available in everything from a .223 Remington to a 6.5 creedmoor to a 7mm-08 Winchester and everything else in between, it's easy to see why target shooting experts swear by the Tikka.  That being said, it's a popular hunting rifle as well.
Featuring a synthetic stock and interchangeable grip, the Tikka doesn't always offer as much in the form of adjustability as the other guns on our list, but it is not short on performance. The guns are known for having a Sako barrel that is one of the most accurate brands available.  It's bolt action ensures accuracy and precision.  
The Tikka's barrel can be fitted with a suppressor, which makes this a popular choice among hog and predator hunters as well. The Tikka is fed by a no-nonsense steel 10-round magazine and can be fitted with a Picatinny rail to mount any optic you desire.
The Tikka T3 CTR is easily among the best of the best when it comes to our favorite long range rifles because of its functionality and extremely reliable design.
Related: Best Bolt Action Rifles 
There are some specific tips to take note of when attempting long-range shots of more than 700 yards. Here are a few of the best ones to get you started:
How To Shoot Long Ranges with your Rifle 
 Be aware of your rifle's capabilities. Making a long-range shot takes more than just stepping onto the range, pointing and pulling the trigger. It's highly important to be well-acquianted with your weapon's specs down to every detail.

Know the exact distance you're shooting towards. This is achieved with the use of a high quality rangefinder

Fire on the breathing pause. Instead of holding your breath, expert snipers recommend taking your shot once you've fully exhaled a deep breath. This is when your muscles will be most relaxed and your senses will be dialed in.

Get zeroed in. Snipers don't even begin to train with their weapons until they can mark 3 shots inside a one-inch square at 100 yards.

Understand how wind effects a shot. If you're not familiar with how to read wind directions and speeds, there are plenty of Youtube videos out there to get you started.

Follow through with the kick. Believe it or not, making an accurate long range shot goes well beyond the moment your bullet leaves the muzzle. Snipers train to have the gun kick straight back into them and the crosshairs should return back to the target after the kick.
If we had to pick just one.. 
It would be the Tikka T3 CTR. The Remington 700 is also an excellent rifle that has stood the test of time for good reason. With that being said, Tikka's commitment to developing the technology behind rifles sets themselves apart from the competition.
Not finding what you're after here? Check out our list of the best lever action rifles ever made.