The lever action rifle is an icon of American culture. The first lever action repeating rifle made a grand entrance during the Civil War. That original Henry "sixteen shooter" was lovingly referred to by Southern soldiers as "that damn Yankee rifle you load on Sunday and shoot all week." 
These are the top 6 lever action rifles ever built. 
For generations, soldiers, pioneers, prospectors, and hunters have sung the praises of the venerable lever action. Unlike other firearms of the day, the lever action repeating rifle required less frequent reloading.
It was an amazingly durable design that could (and still can) take a lickin' and keep on tickin'. These rifles are more reliable than your best bird dog, and they keep on performing even when you neglect them. 
Today, it seems like bolt action and modern sporting rifles get all the glory. Although the popularity of the trusty "cowboy gun" has somewhat waned, the lever-action rifle is far from obsolete. 
With modern ammunition, the classic lever action gun is more than capable of taking most North American game animals. And if you reside in one of those states that frowns on things like removable magazines and semi-auto firearms, a lever-action can provide the stopping power necessary for home protection. 
Best Lever Action Rifles of all Time
While the basic design of the lever action rifle hasn't changed much over the past 150 years, there are still plenty of varieties to tickle the fancy of modern shooters. Here are what we consider the best lever action rifles on the market today.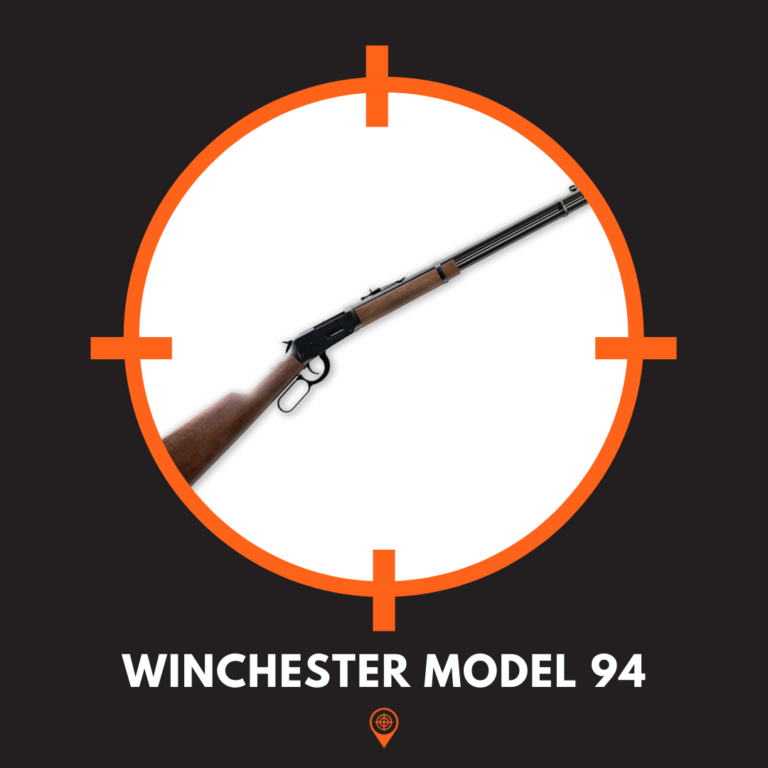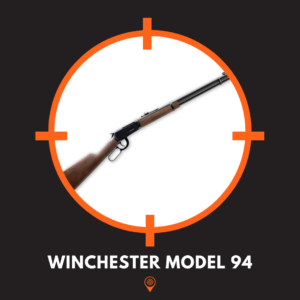 Perhaps the most legendary lever action rifle ever produced, the Winchester Model 94 has often been referred to as "The Gun that Won the West." First produced in 1894, more of these rifles have hit the woods and fields of the US than any other lever action model (over 700 million rifles to date).
This proven performer with more than a century under its belt remains a solid choice for the modern world. Winchester still makes these rifles the old-fashioned way with steel and wood. Solidly built, the Model 94 is a lifetime gun. This is the one you're going to pass down to your grandkids. And when you do, that lever action will still be silky smooth.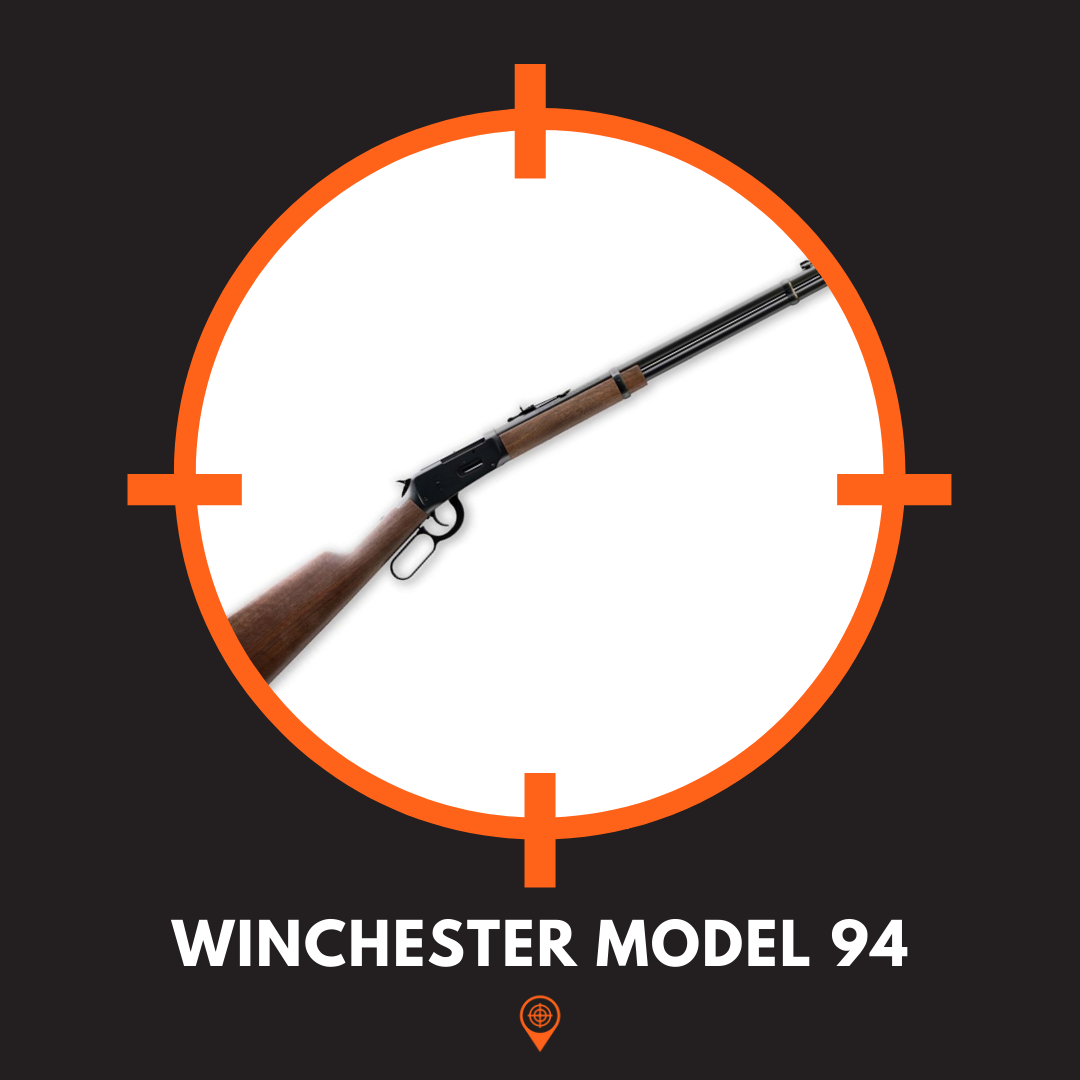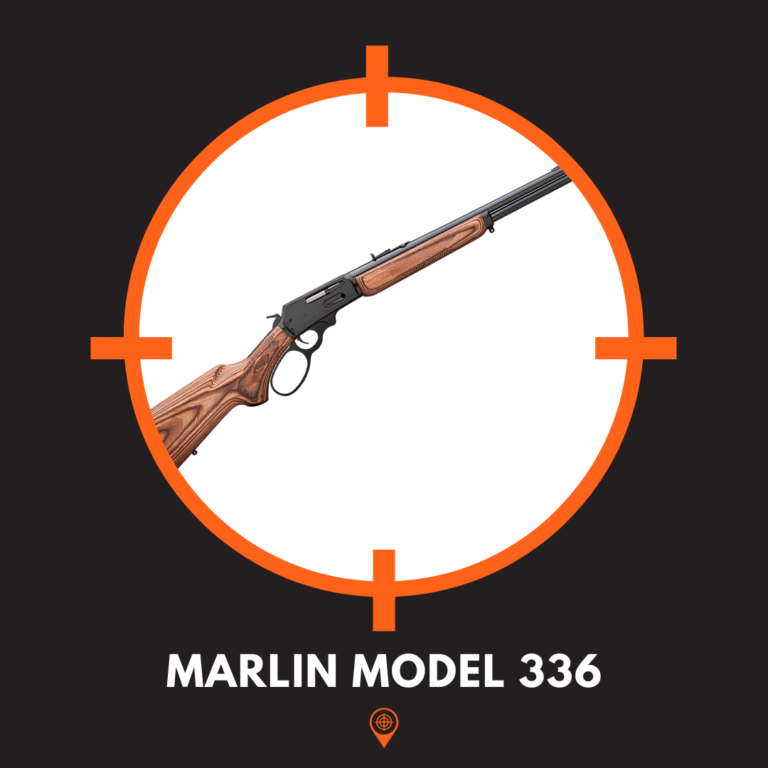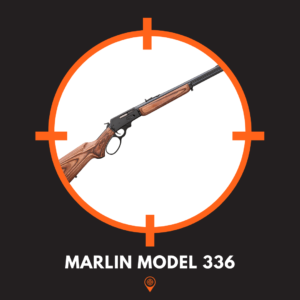 The Marlin name is practically synonymous with lever actions. Marlin was the first company to produce a lever-action repeater with a flat solid steel top receiver (the Marlin Model 1893). This design ejects spent cases out the side of the receiver rather than the top. 
The Marlin Model 336 features this same flat top receiver design which allows you to easily mount a modern optic. A favorite rifle for deer hunting, the 336 is chambered for two popular deer cartridges, the .30-30 Winchester. and .35 Remington, and features Micro-Groove rifling for increased range and accuracy.
Nailing your target out at a 100 yards with an open sight should be no problem and a lot of fun!
Click to check out the latest price on Palmetto State Armory.  
Related: Best 30-30 Rifles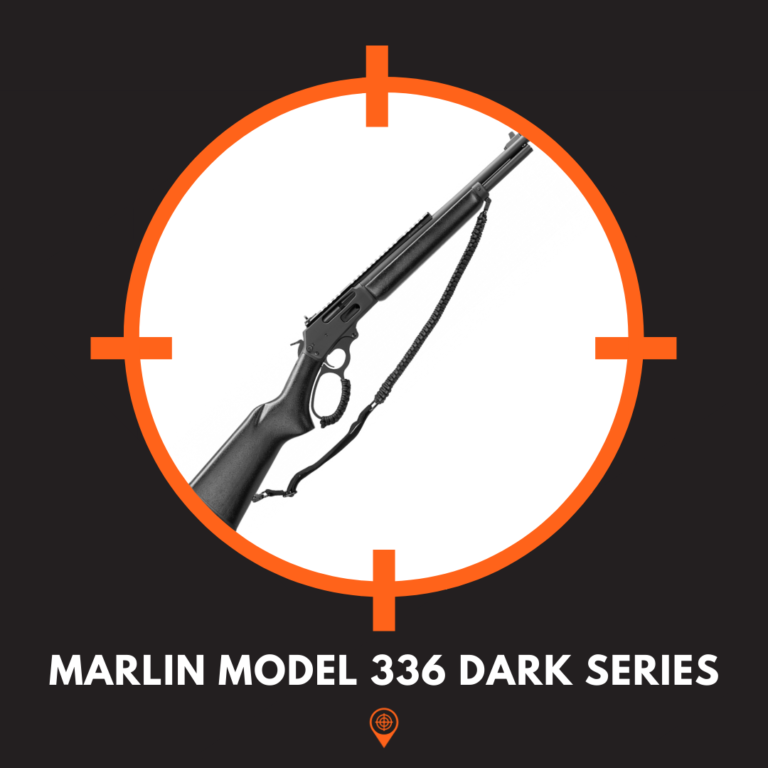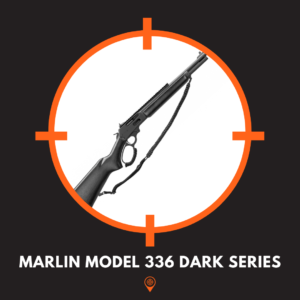 While we are on the subject of the Marlin 336, the model's Dark Series deserves a mention. Although this .30-30 rifle features all the classic function of the traditional lever action rifle, this weapon is anything but traditional. 
With a stealthy black matte parkerized finish and a black-webbed hardwood stock, the Marlin Model 336 Dark Series has a tricked-out tactical look and feel. Other cool features include a paracord-wrapped lever, paracord sling, threaded barrel, and an XS LeverRail to accommodate a modern optic. The 336 Dark Series is definitely not your granddaddy's hunting rifle.
One could argue that this is nice home defense rifle as well…
Click to see the latest price on Palmetto State Armory.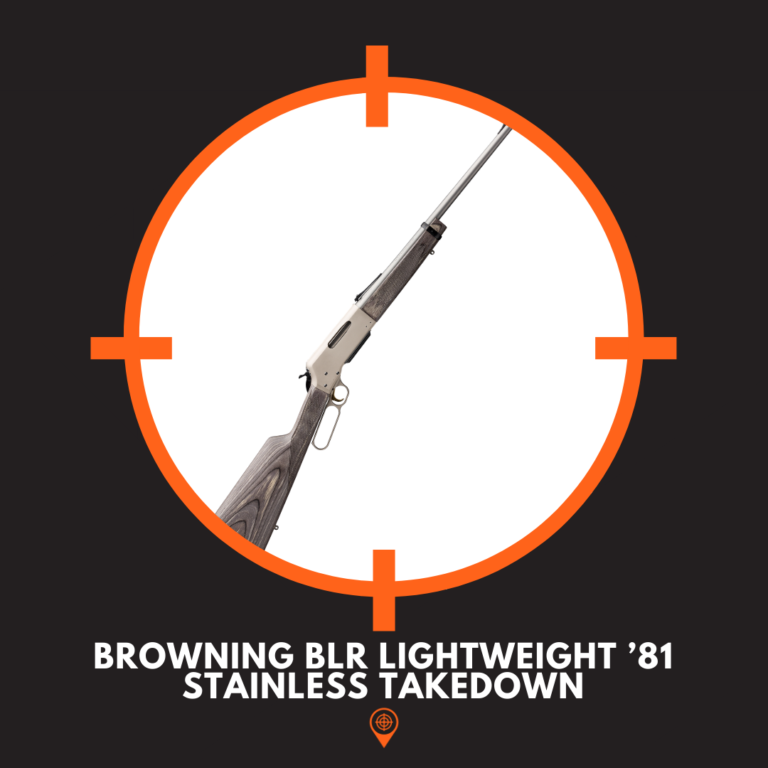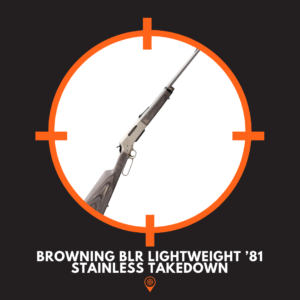 We love all of Browning's BLRs. Chambered for high-velocity cartridges and fed from a box magazine, there is plenty to love about these high quality carbines. However, we particularly love the Lightweight Stainless Takedown version of Browning's BLR.
Rugged and attractive, this takedown rifle features a satin finished laminated gray hardwood stock, satin-nickel finish receiver, and matte stainless barrel. This thing is definitely pretty enough to turn heads, just not while you're in the woods. There is nothing on this rifle that will glare and catch the eye of that monster buck you spent all season stalking.
Takedown is super easy with a design unique to Browning. Simply flip a finger lever, twist the receiver and barrel 90 degrees, and the rifle instantly separates. Just shove the two parts in a duffel or backpack for easy storage or a rough hike through remote backcountry. 
Overall this is definitely one of the better lever action guns on the market…
Click to check the latest price on Palmetto State Armory.  
Related: Best .17 HMR Rifles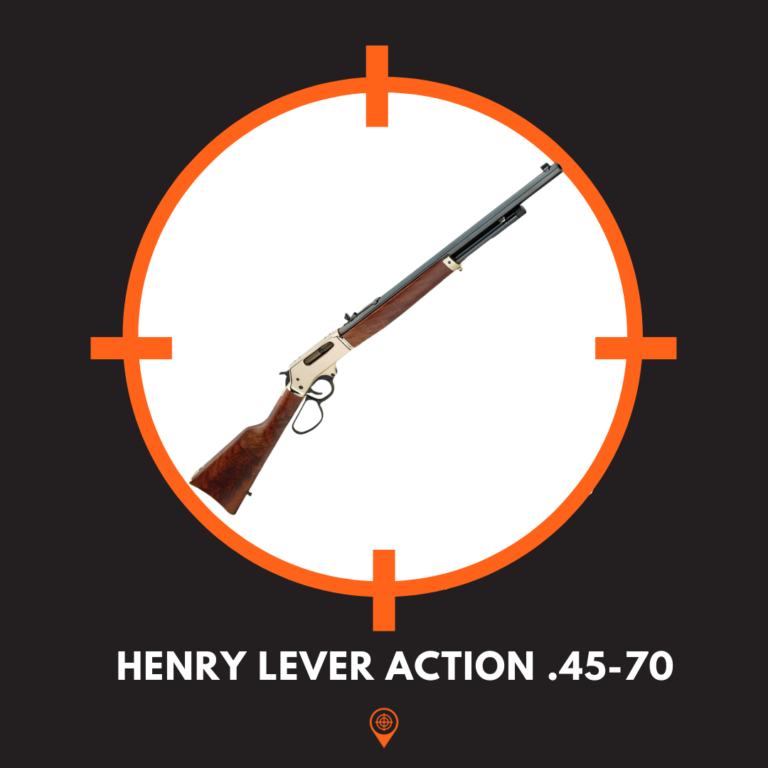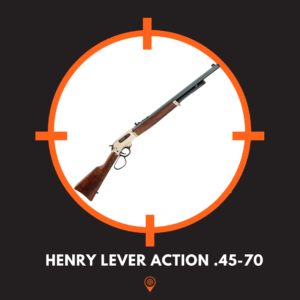 Mr. Henry designed the very first lever action rifle and patented the design in 1820. Although less popular than the iconic Winchester and Marlin models, Mr. Henry's design paved the way in lever action technology. Since that first model, Henry has been at the forefront of lever action advancement.
This version of the Henry Repeating Rifle is chambered for .45 Government, making it powerful enough for Alaskan bear country. However, if the hunting season keeps you east of the Rockies, this short, lightweight, easy-to-maneuver carbine also makes a great deer rifle.
Check the latest price of the Henry Lever Action .45-70.
Related: Best Long Range Rifles For The Money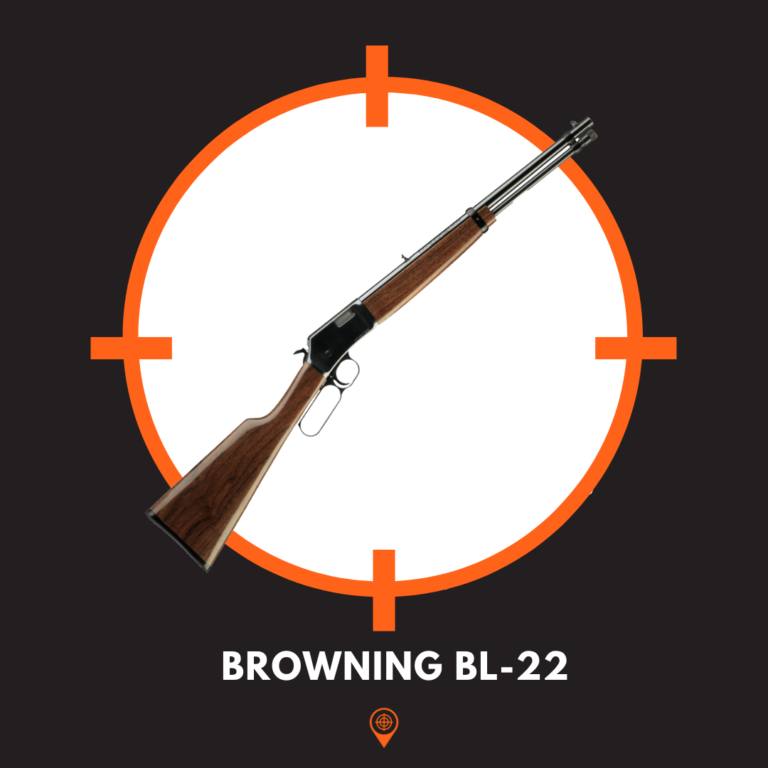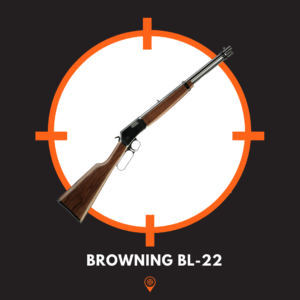 No list of the best lever action rifles would be complete without a rimfire option. Browning takes its .22 rifles just as seriously as they do their heavy hitters, so it should be no surprise that the Browning BL-22 is our rimfire representative.
The BL-22 is an heirloom quality rifle that features a beautiful hardwood stock and traditional blued barrel. It also features quality rifling on par with Browning's X-Bolt centerfire or BLR lever-action. When it comes to accuracy and precision, this rifle does not disappoint. 
Perfect for developing new shooter confidence, the BL-22 is made with an ultra short lever throw, making it fast and easy to use, even for small hands. 
Click to check the latest price on Palmetto State Armory.  
Related: Best .22 Rifles Currently In Production
Final Thoughts
It should be obvious from this list that the lever action rifle is still relevant in the modern shooting world. Whether you want one for introducing a young shooter to the sport (use the Browning BL-22) or a reliable heavy hitter for large and dangerous game (that would be the Henry Lever Action .45-70) or you need something that falls somewhere in between, there is a lever action model to suit your needs. 
Sure you can find a fancier more modern weapon, but it is hard to beat the reliability of a good old-fashioned lever action gun.