SIG Sauer Rangefinder Reviews. Even saying the phrase seems a bit, off.
For decades, SIG Sauer has been one of the most trusted names in the hunting space. For handguns.
Since when did Sig Sauer get into producing hunting optics? The company has been at it for quite some time now and the products they are producing are actually pretty impressive. Since coming out with their most recent optics systems, SIG released a system they call BDX.
Here are all of the Sig Sauer Rangefinders listed…
Sig Sauer Kilo 2200 BDX Rangefinder
Sig Sauer Kilo 1800 BDX Rangefinder
Sig Sauer Kilo 1600 BDX Rangefinder
Sig Sauer Kilo 1000 BDX Rangefinder
Sig Sauer Kilo 1000 Rangefinder
Sig Sauer Rangefinder Reviews
In this post I'm going to go over single rangefinder that Sig Sauer is currently selling.  Nearly every rangefinder has the name "BDX" in it… so what does that actually mean?
What does SIG Sauer BDX stand for?
BDX stands for Ballistic Data Xchange. The video below does a great job of explaining exactly what SIG BDX is. The advantage of the BDX system is that your rangefinder and your riflescope both communicate with one another. This works by glassing a target with your rangefinder and the scope creates a digital ballistics profile.
Todd Helms claims that this is a very easy system to use once he had downloaded the app and created the ballistics profile within the app.
All of the information you're going to need within the app is easily accessible both from your ammunition box, the rifle you're using, and company websites (for things like muzzle velocity).
One of the best parts about the BDX system, when configured, is that the scope utilizes a yellow line (screenshot from video below) to show you where you need to aim, within one minute of angle. This system can be incredibly helpful in the field, as the rangefinder and your scope communicate with one another seamlessly.
Recently, SIG came out with a new optic system, the SIG Sauer KILO 3000 BDX Rangefinder Binocular. This will eliminate the need for both a rangefinder and a binocular, as they're combined. Incredibly helpful and well worth their price.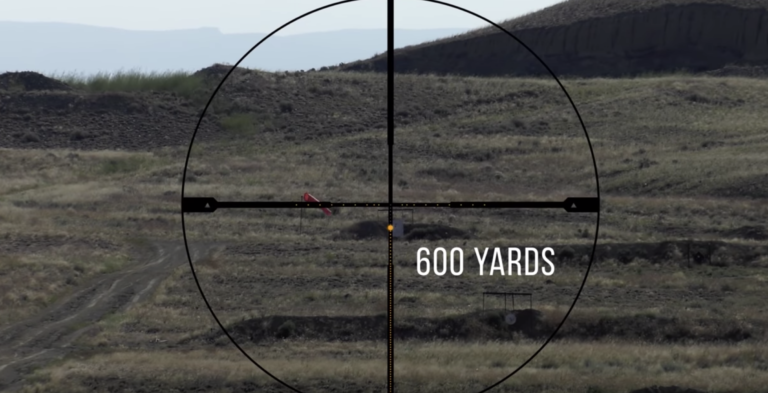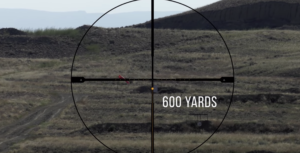 Sig Sauer 24000 BDX Rangefinder
This is the best overall rangefinder that Sig Sauer has out right now… and we've also ranked this at the top of all hunting rangefinders across the board.
Pros:
Range: 3400 yards (reflective target), 1400 yards (non reflective/ animal)
Can pair with Sierra3 BDX riflescope with bluetooth
Instant long distance ranging
Scan mode updates per second
Durable
Lifetime warranty
Cons:
The most expensive rangefinder on this list
This is the kind of rangefinder you buy if you're going to be doing hunting in the mountains or other vast areas.  It's got very good ranging capabilities and if you have the Sierra3 scope from Sig, you can pair the two with bluetooth to make the most accurate shot you can.
If you aren't using the Sierra3 scope however, you still would be doing yourself a favor by using this rangefinder.  You don't have to worry about breaking it, it has a lifetime warranty.
That being said, you likely will never actually need to use the warranty it comes with.  It's a durable rangefinder with grips on the side, allowing for easier handling.
It never hurts to have the back up warranty though.
This is the kind of rangefinder you probably don't need if you're hunting in the Wisconsin timber.  Unless you want to flex on your buddies…
It's quite expensive and more geared towards mountain hunting, compared to shorter ranges.
You're probably better off with a cheaper rangefinder like the Vortex 1800 or the Sig Sauer 2200 BDX.  These are two cheaper options that will provide good value.
Our #1 Pick
Sig Sauer Kilo2400 BDX Rangefinder
This is our #1 ranked rangefinder for 2021. It features a lot of great technology and is overall one of the most advanced rangefinders you can get.
Check Price on Amazon
Thank you for the support! We may earn a small commission if you purchase through our links (at no additional cost to you).
Speaking of the 2200 BDX…
Sig Sauer Kilo 2200 BDX Rangefinder
This is the next best rangefinder that Sig produces.  The Kilo 2200 BDX.