Thinking of putting in your own deer food plot? We've compiled a complete guide for how to attract deer with food plots. We'll cover the type of plot you should be planting based on time of year, fertilizer, equipment, and so much more.
Since the beginning of deer hunting, hunters have used food plots as a way to harvest deer. By falling into habits, deer make themselves vulnerable come hunting season by visiting the same or similar areas in search of food. By installing a food plot, you can help build habits for deer on your property by funneling them into the vicinity of your deer stand.
Deer Food Plots 101: How to attract deer on your property
One of the first things to remember when putting in your food plot in for the first time is that deer are very much creatures of habit. Once they've located your strategically placed food plot they will visit it on a regular basis until they've got a reason not to.
How do deer find a food plot?
Deer are habitual browsers. If you live in an area with whitetail deer, the easiest way to get deer to find your food plot is by placing it near a known deer trail. Use a trail camera along trails to verify deer are actively using the trail and strategically plant your plot in the area.
Deer naturally find new places to eat by continually browsing. You do not have to plant your plot right next to a major deer highway for them to find it. As long as you know there are deer in the area, eventually they will come across it. Once a deer visits your plot without issue, it will come back time and time again to browse and feed.
When to plant deer food plot?
Choosing the best time to plant a food plot is a tricky question. When it comes to plant times, you've got a few options. Spring, summer, or fall. Below, we'll cover the advantages and disadvantages of each.
Spring food plots
Springtime is one of the best times to put in a food plot. For me, it's a time to get out into the woods and work the soil without disturbing deer patterns at crunch time. If possible, get out in the spring and plant your food plot.
Summer food plots
I like to combine summertime food plots with the fall food plots, because it's really never to early for a food plot. With that being said, late summer months are an excellent time to for getting your food plot started.
Fall food plots
This is a question we hear a lot…
Is fall too late to build a food plot?
Absolutely not! In fact, fall is one of the best times to plant a food plot. If you have the luxury of using the same area year after year, fall food plots allow for brassicas which do wonders in breaking up the soil for spring.
One of the things I love most about a fall food plot is planting a beet or sugar beet seed. If you're planning on using this area year after year a heavy beet mix will do an excellent job of breaking apart the soil for the following year's spring plant. Farmers have been tilling under turnips and beets for years to increase the soils productivity.
Planting turnips and beets gives you a fast growing plant that will shade out competing plants soon after emergence, so after tilling your food plot there's not a ton of reason to worry about weed competition.
Best seed for fall deer plot?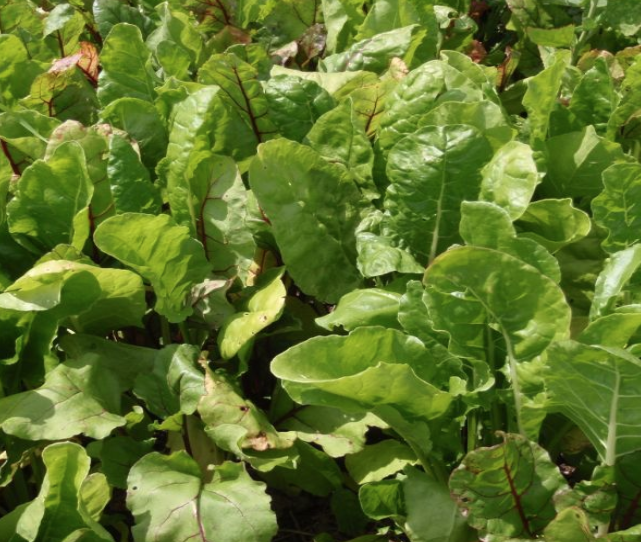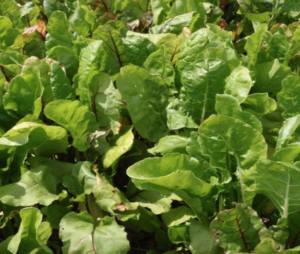 We like a plant that has a large root. This is because deer will visit your plot in search of natural sugars after the first frost. Anything the deer do not get is excellent natural fertilizer for the following spring.
"Beets and Sweets" from Deer Creek Seed is an excellent choice for a fall food plot seed. The 3 lb bag covers 1/4 an acre.
This seed bag contains 45% sugar beet, 20% swiss chard, 20% purple top turnip, 5% kale, 5% ehtiopian cabbage, and 5% berseem annual white clover. It's designed to stay green well into the fall and again, you're getting valuable brassicas perfect for late season forage.
Food Plot Location
How do you choose your food plot location? I loved a line from Whitetail Habitat Solutions, "does your food plot location increase or decrease the number of times deer are exposed to your hunting activities?"
That's the first and most important question you should be asking yourself when deciding where to put your food plot.
When it comes to planting food plots, getting in and out of the stand or blind quietly is super important.  That's why you want to make sure you have clear and concise routes to the plot so's not to scare any deer out of the area.
This may be the deciding factor to whether you get a shot at a deer during the hunting season or not…
Next, you're going to want to make sure that you soil test the area you are thinking about building the plot in so you know for sure that plants will grow. 
 Should I hunt right over a deer food plot?
If you're bow hunting it's probably best to hunt on an access trail to your food plot, not over the plot itself. Rifle hunting is different and dictated by the size of your food plot.
In general, we recommend determining food plot location between great bedding locations and spots where you can sneak into your stand without disturbing the deer. If you can find a well lit food plot location in cover that also allows for a stand location on the travel corridor, you've done it.
As a rule of thumb, you don't want to hunt directly over your plot if it disturbs deer. Hunting over your plot just means there is a higher chance of disturbing deer on the way in, especially that monster buck you've been chasing. Get tucked in based on wind direction and wait patiently. You may not get the action of hunting directly on top of your plot, but your chances of taking that trophy are much higher.
Food plots in cover
The absolute best place for a food plot is in an area that keeps deer on your property and funnels them in front of your stand at the same time. In general, if you think a deer can get into and out of a food plot without being noticed, it's a good location. The only problem is, you have to be able to get in scent free and find the very deer that's trying to avoid you.
Post hunt scent
How many deer are disturbed 2 hours after your hunt? 5 hours after? Just because you didn't disturb deer on the way into your stand doesn't mean you won't disturb them after the fact. If you're chasing a wary buck, set your food plot in a place where you'll be able to access it without crossing major travel corridors.
You don't want to only have one chance at using your plot during the hunting season because of your scent scaring the whitetails out..
Food Plot Equipment
Do you need special equipment to plant a food plot? The answer to this is size. For small food plots, you can get by with your standard tiller and hand spreading seed / fertilizer.
Though, if you're serious about your food plot we recommend investing in a fertilizer spreader. Any push unit from your local hardware store should work. The Scott's unit on Amazon is pretty affordable.
Regardless of whether or not you're planting a large food plot, you have to have a tiller. You can set up no till food plots with a weed whip and throw and go seed, but tilling your plot is generally the recommended route for best success.
Recommended small food plot tiller
If you've got a smaller operation and do not have the luxury of a tractor or even a 4 wheeler, a hand tiller is the way to go. Don't go with a cheap electric unit, you'll only frustrate yourself when the tiller doesn't have the giddyup to cut through years of untouched grass roots.

This Mantis 4 cycle is a gas only unit that spins the tines up to 240 rpm and digs up to 10 inches deep. While it's not the widest unit there is, it's one of the more popular tillers there is and for good reason.
Using Tractors 
If you've got the benefit of a tractor at your hands, even better. Here's how to make a food plot in 7 steps or less, with the use of a tractor. For the rest of us, we're going to talk about things we can do to build a successful plot without the use of a tractor!
Backpack sprayer

If you're serious about your food plot, get a backpack sprayer and soil test kit. You can eliminate weeds with the use of roundup and boost your soil PH at the same time.
First, test your soil. Here's a simple, cheap PH tester.
Second, add your Roundup and Plot max (soil conditioner) to your backpack sprayer. If you're going for the natural route, we recommend chicken manure pellets as fertilizer and you can avoid the whole backpack sprayer / roundup route. Purely personal preference, round up isn't necessarily good for the ground (or humans), but it does remove weeds.
Last, spray your food plot.
Best Food Plot Fertilizers
Fertilizing a food plot is best done with a soil sample. If you don't have a soil sample, your guess is as good as any. With that being said, less is more. You can absolutely over fertilize, and you can always go back and fertilize later on.
One of the cheapest fertilizing options out there is to buy a chicken manure pellet fertilizer along with a push type broadcast spreader. We understand that not everybody can afford to go out and buy a $5,000 four wheeler and a pull behind broadcast spreader, so this setup will get you right where you need to go.

Other food plot fertilizers we've used, and like.
Conclusion
That is a wrap of this guide to building, using and hunting over a deer food plot!  We hope that you found some helpful information in here that will help on your next whitetail hunt..
Good luck!