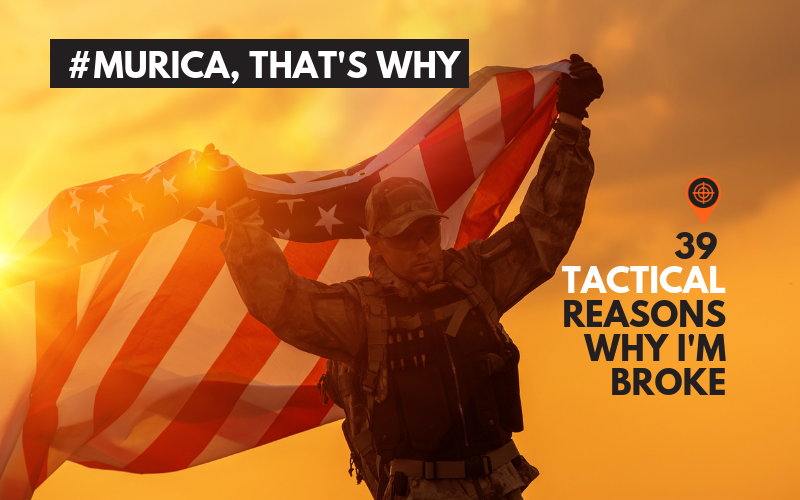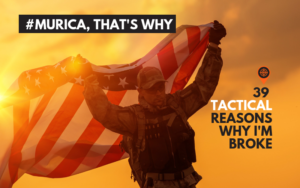 Realistically, this list could be much longer.
Can we quit making must have tactical stuff like this so I can start having money again?
Anyhow, enjoy. Shoot me an Instagram dm @rangefindernow or email if you think I'm missing something here.
These are the 39 best tactical gifts for him 
If you've got an operator in your life, get them something from this list. From one operator to another, if you've got me on your Christmas list this year.. I'll take something (or everything) from this list.
#1 – Tactical Coffee Mugs
These things rule. Also, whoever thought of this idea.. you rule, too.
The one with the bipod and detachable rail on Amazon is the one to buy. If you're getting a tactical coffee mug, might as well support our friends at Black Rifle Coffee Company while you're at it.
There's also a tactical beer mug!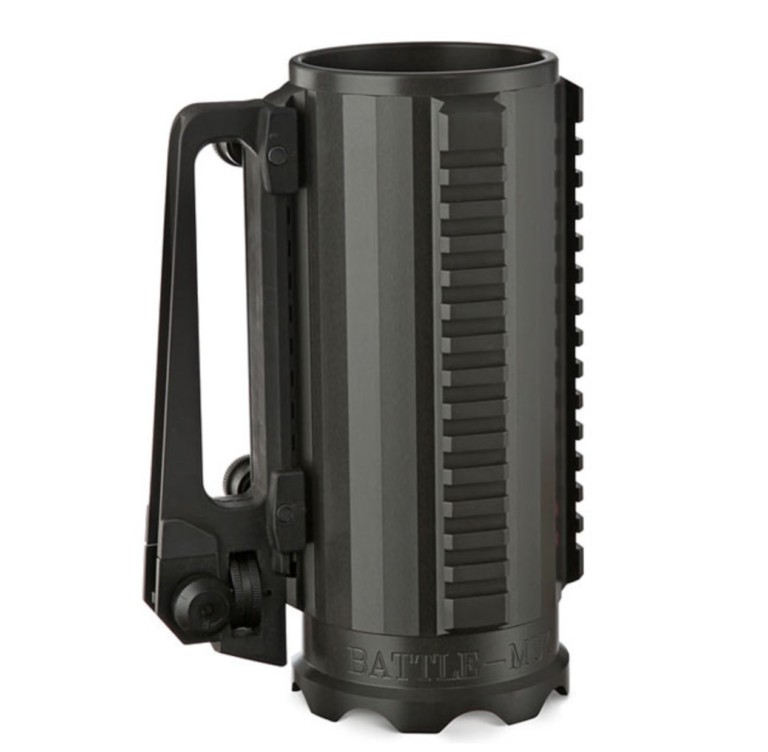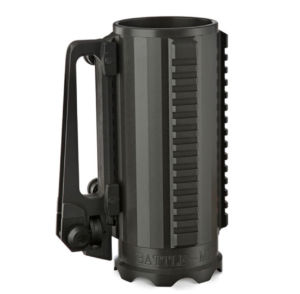 #2 – Self Defense Pens (Atomic Bear)
Uhh, for that price I'll buy one for my wife as well. Serious note, these things are awesome.
Made by Atomic Bear & Sold on Amazon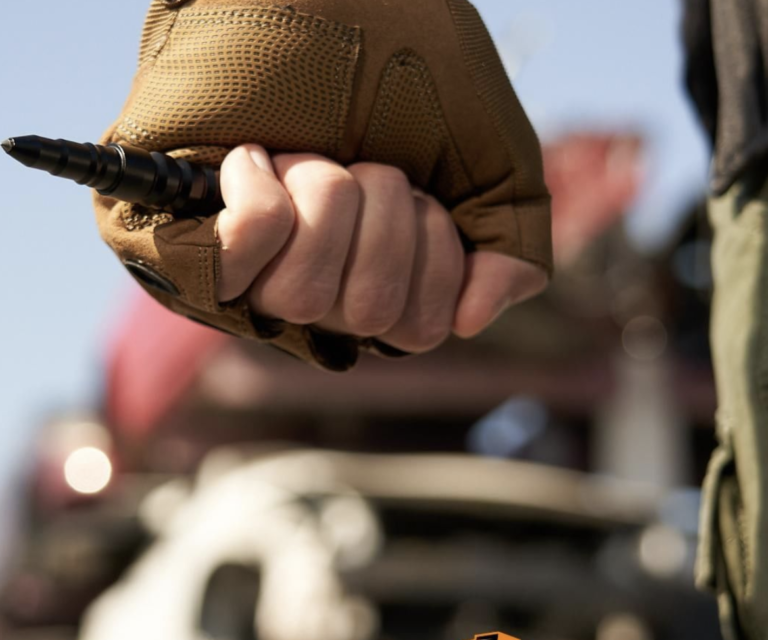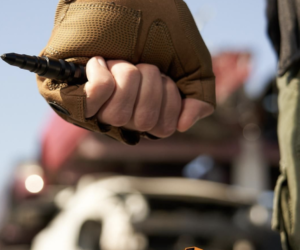 #3 – Salt Supply Pepper Spray Gun
They make these things? I'm in.
Editors Note: upon further review, these things are just as awesome as they sound. They're non lethal self defense guns that shoot pepper spray rounds (think, paintballs).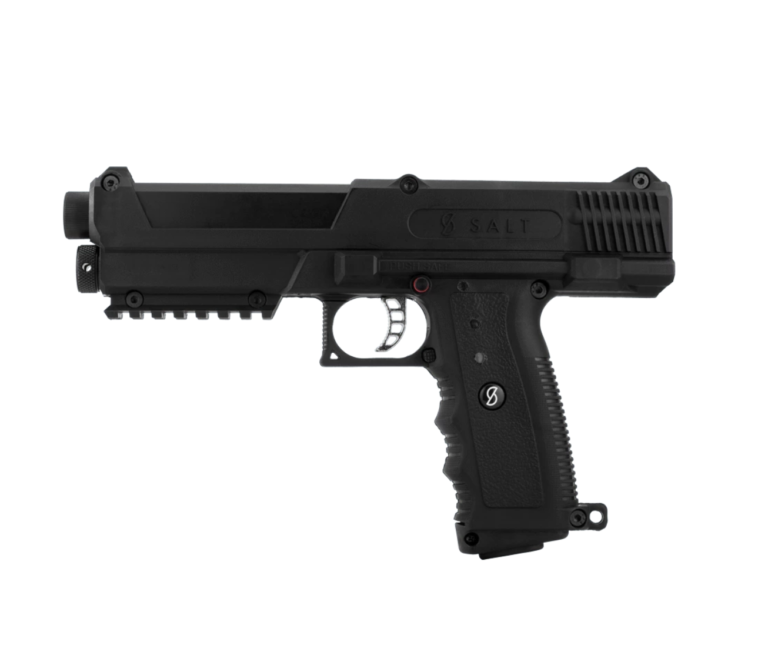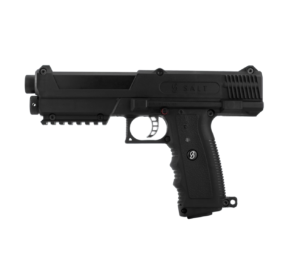 #4 – Tactical Visor Organizers for The Beater Truck I Know You Drive..
Reason number four why you're not driving a 2019 fully loaded Ram. Ok, not going to do the truck debate right now.
Believe it or not, there is a car and a truck model in 4 different colors.
Tactical Visor Organizers, I can get behind that.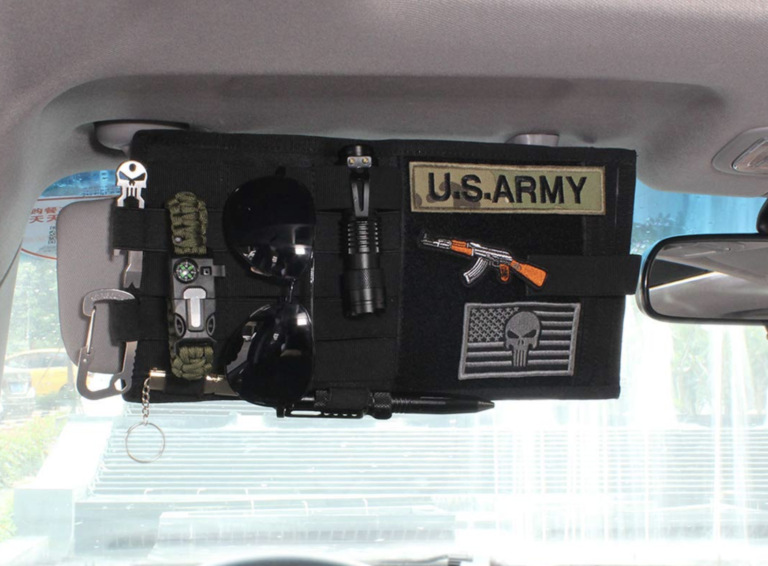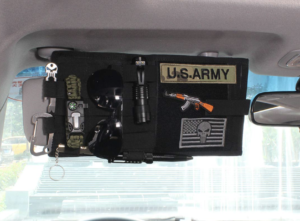 #5 – Custom Tactical Wallets from MGear
I love and hate that these are a thing. There's a billion of them on Amazon, but this one from MGear is the one I'm most bought in on.
Love that they're a thing, hate that the wallet I bought two months ago and was just starting to like is going away.
Customize Tactical Wallet from MGear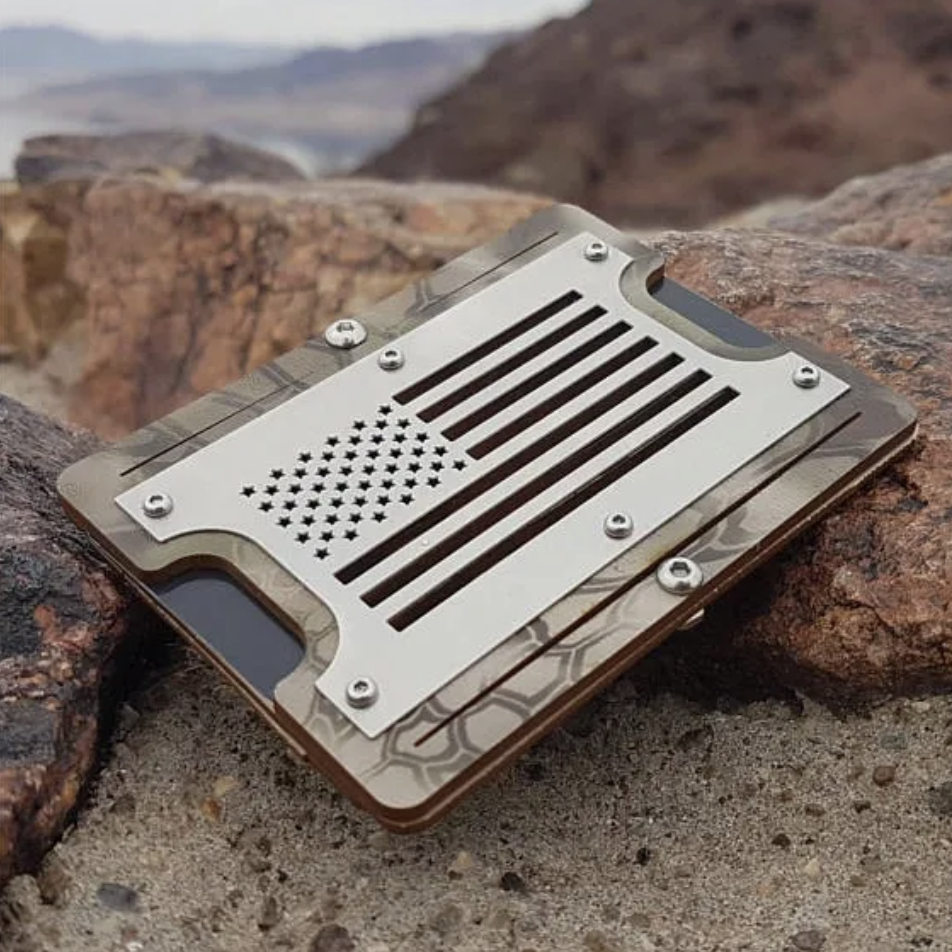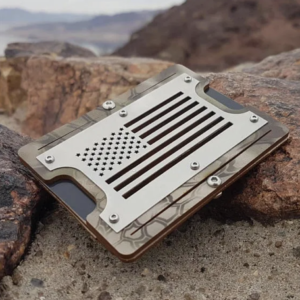 #6 – Tactical Grilling Aprons
YES!
This one from 5.11 is the best, by far. They originally were a joke, but they've been released on May 11 (5/11) in the past.
Not sure why 5.11 doesn't just sell them as they're very popular on Amazon (beer holder, bottle opener and all).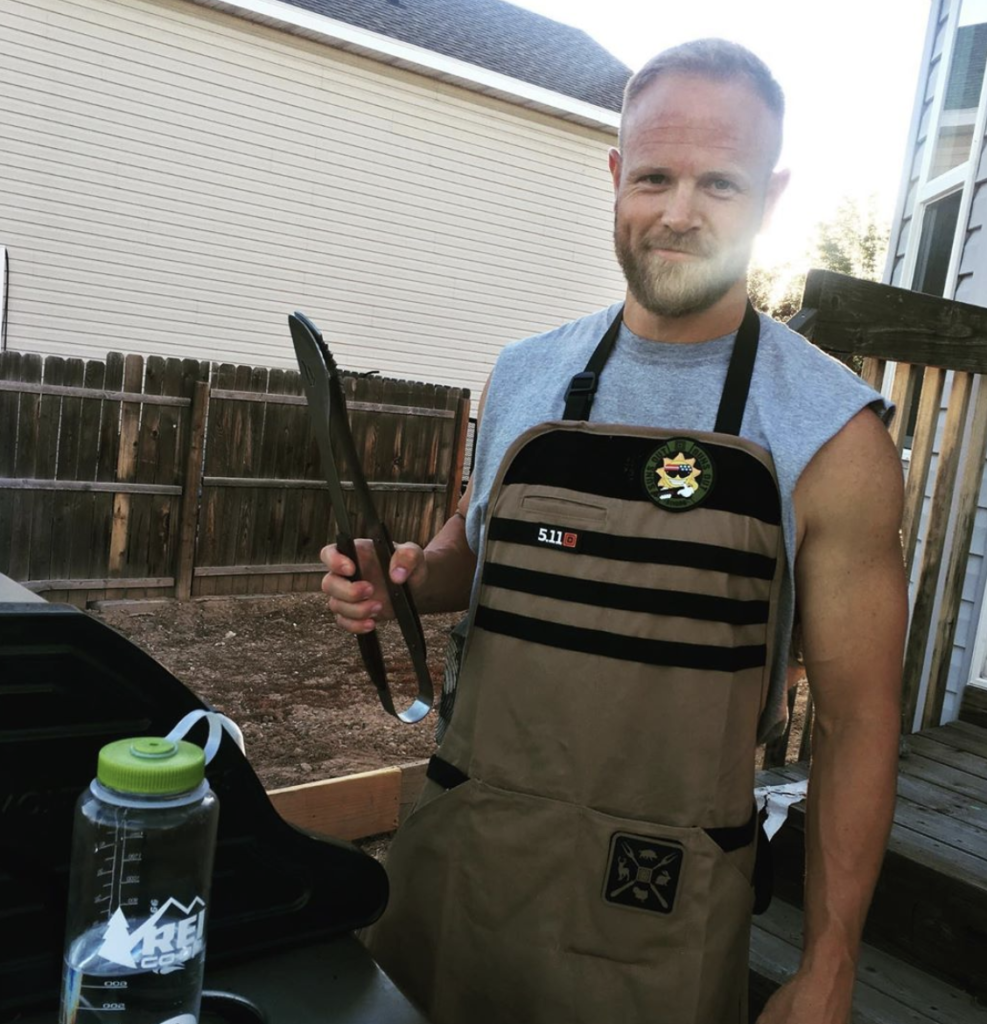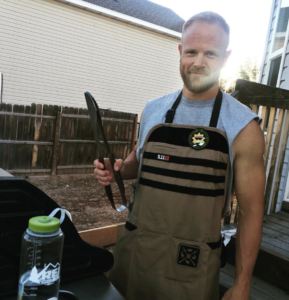 Image from @alyizstrong
#7 – Downrange, Demerbox Speaker
The US Government should look at putting these in all Humvee units, ASAP.
Actual features: waterproof, 40+ hour battery (@apple, take notes), pair multiple speakers, day storage inside, USB charger inside..
The only thing this speaker is missing is an ammo can full of .50 cal rounds!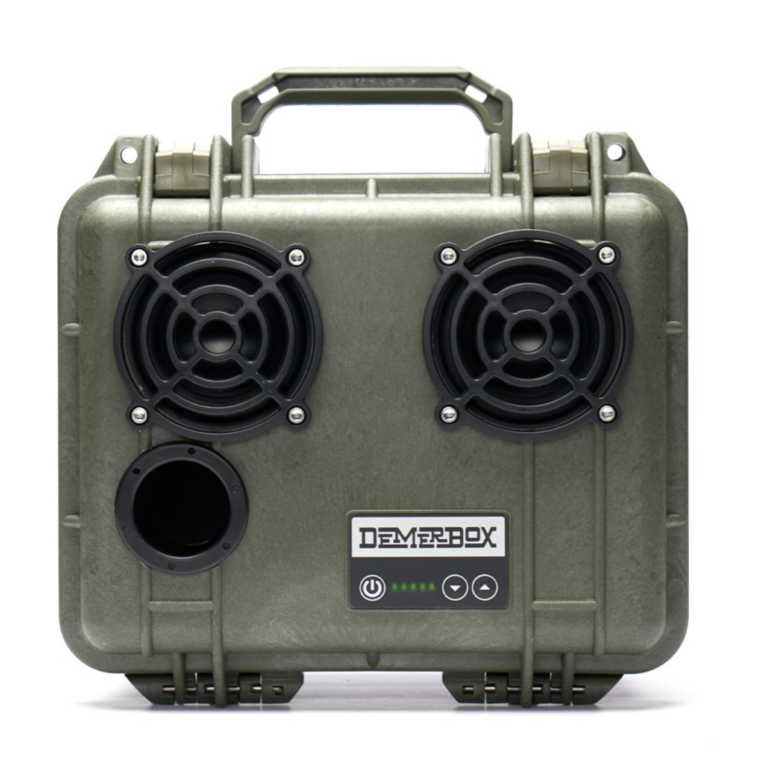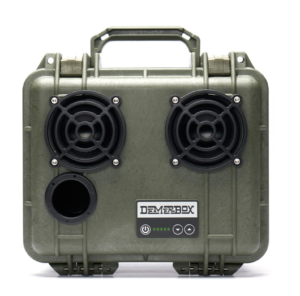 #8 – Ammo Can Lunch Box
Ok, so, not really a thing, but kind of. Some folks sell these on Amazon.
I want an ammo can lunch box with a secret compartment for.. other tactical things that help me work better.. if you know what I'm getting at.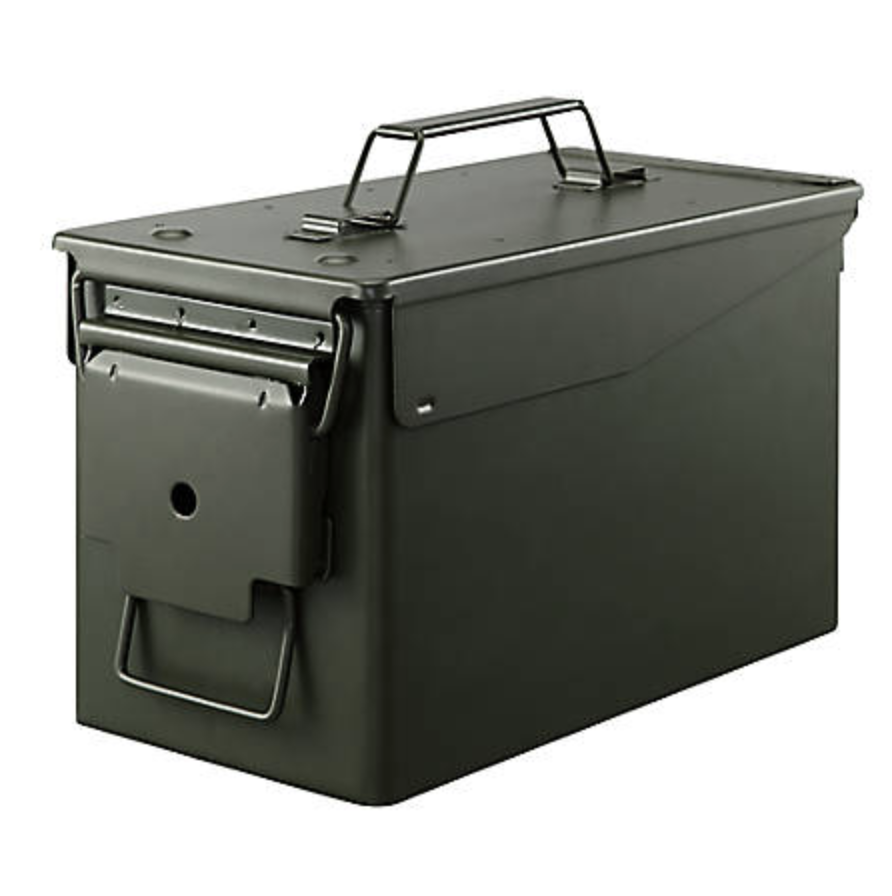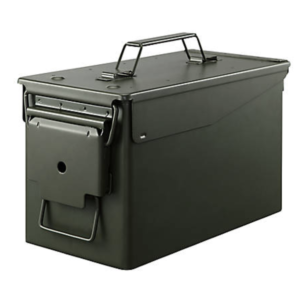 #9 – Tactical Backseat Car Storage
Need this. Actually.
Closest thing I could find on Amazon. Actually, there's another option.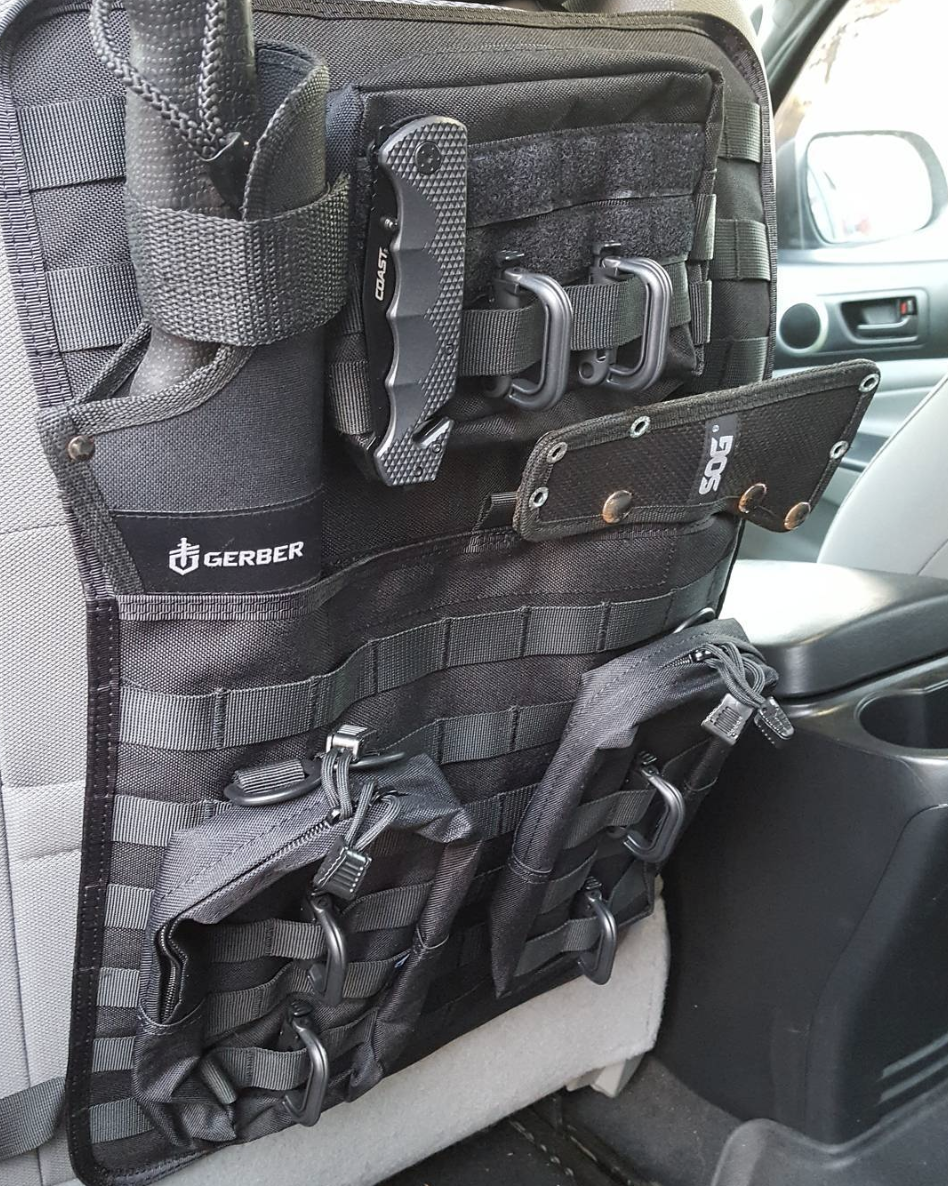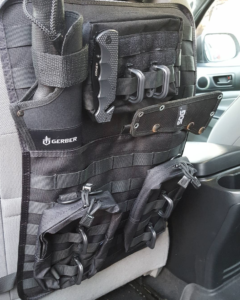 Image from Instagram
#10 – Tactical Coozies
Probably should've been #1 on this list. Need it.
They come in a host of colors on Amazon. 
They also make a can version, with patch option.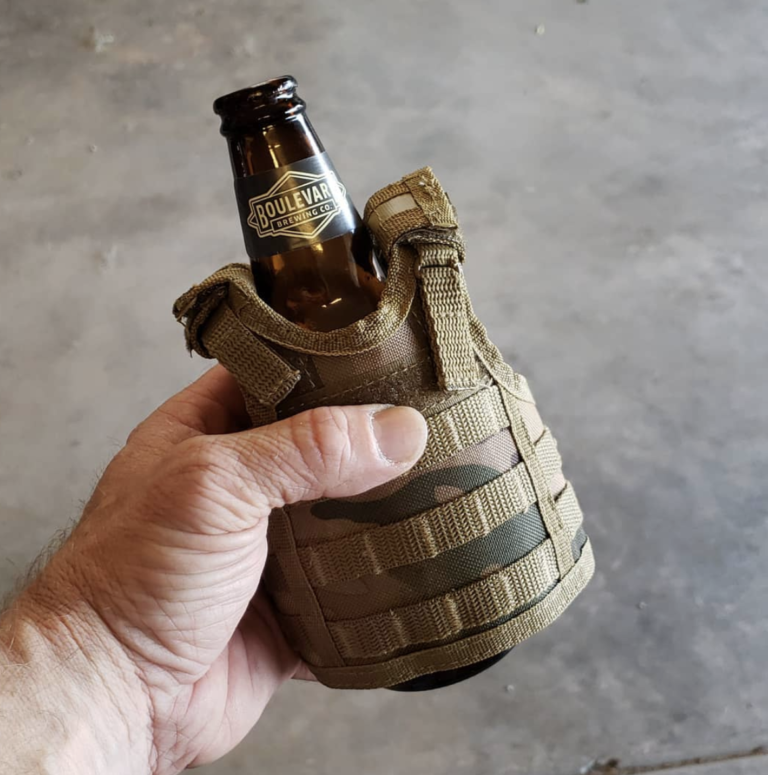 Image from Instagram @pitbullmotortoyz
#11 – .50 Cal Bottle Openers
While we're on the subject..
.50 cal bottle openers aren't new, but they're still awesome. Every operating beer drinker should own a couple.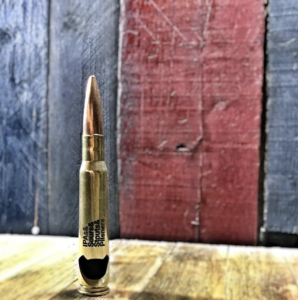 Image from Instagram @bullets2bandages
#12 – Grunt Style HYDRA Tactical T-Shirt
Last thing on the subject, but mainly for the Grunt Style Beer Guarantee.
The only thing more American than this shirt, is the Flag itself.
Buy one. Support Grunt Style & HYDRA Tactical.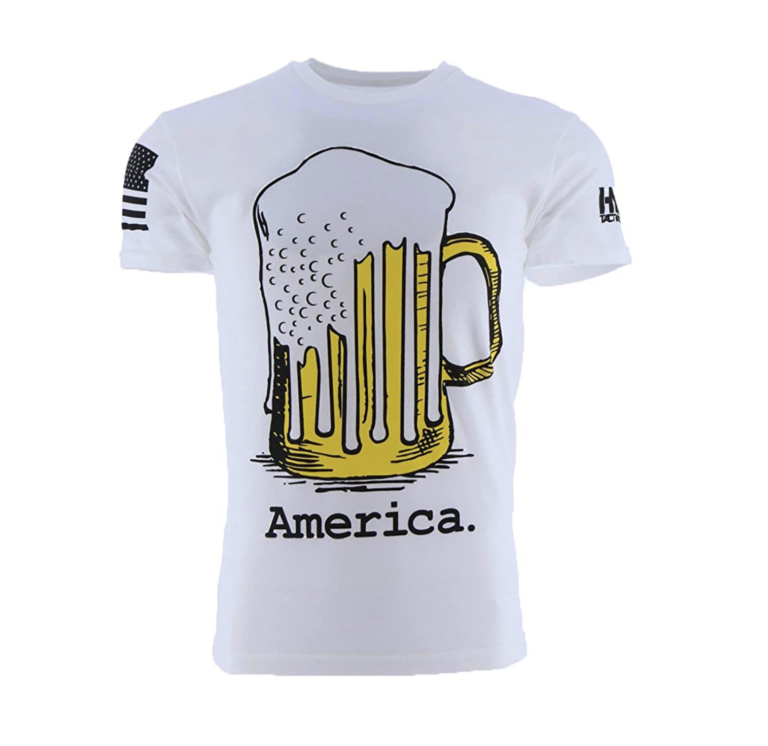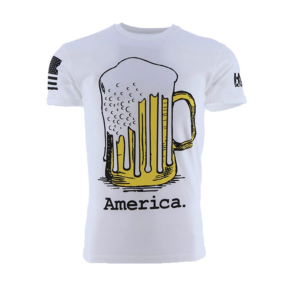 #13 – Concealment Flag
Party on the front, party on the inside.
I've been a fan of these things since the first one was debuted. They're not cheap, but neither is Freedom.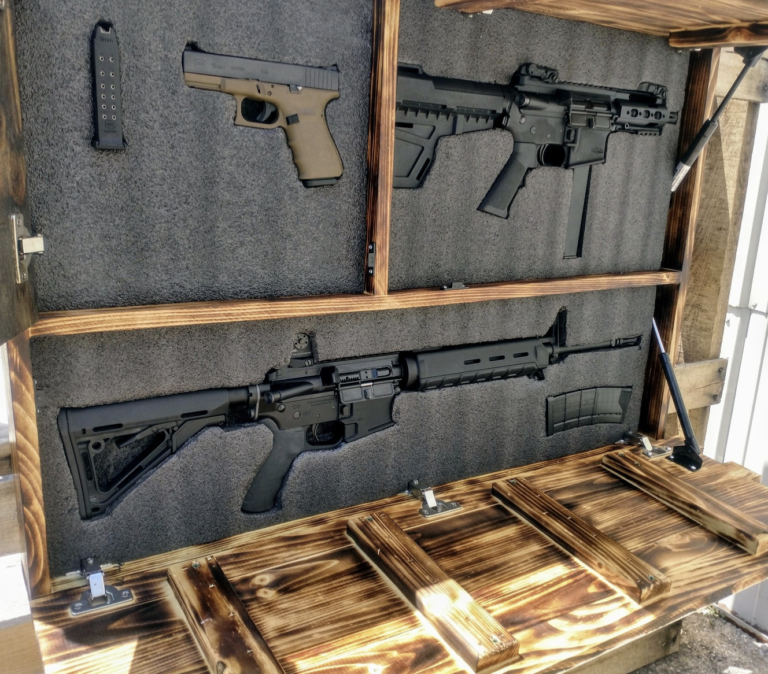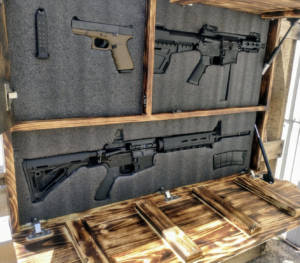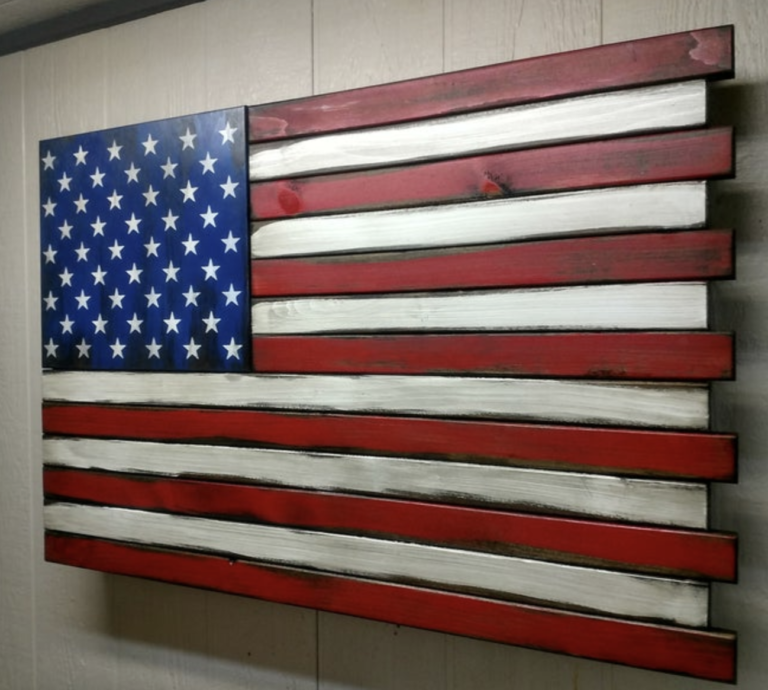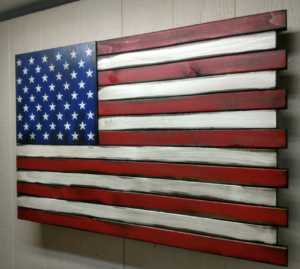 Follow these guys on Instagram, they make some really cool stuff @libertyconcealment
#14 – Tactical Dog Vest
While these are built specifically for service dogs, the backcountry camper in me thinks I really need one for my pooch..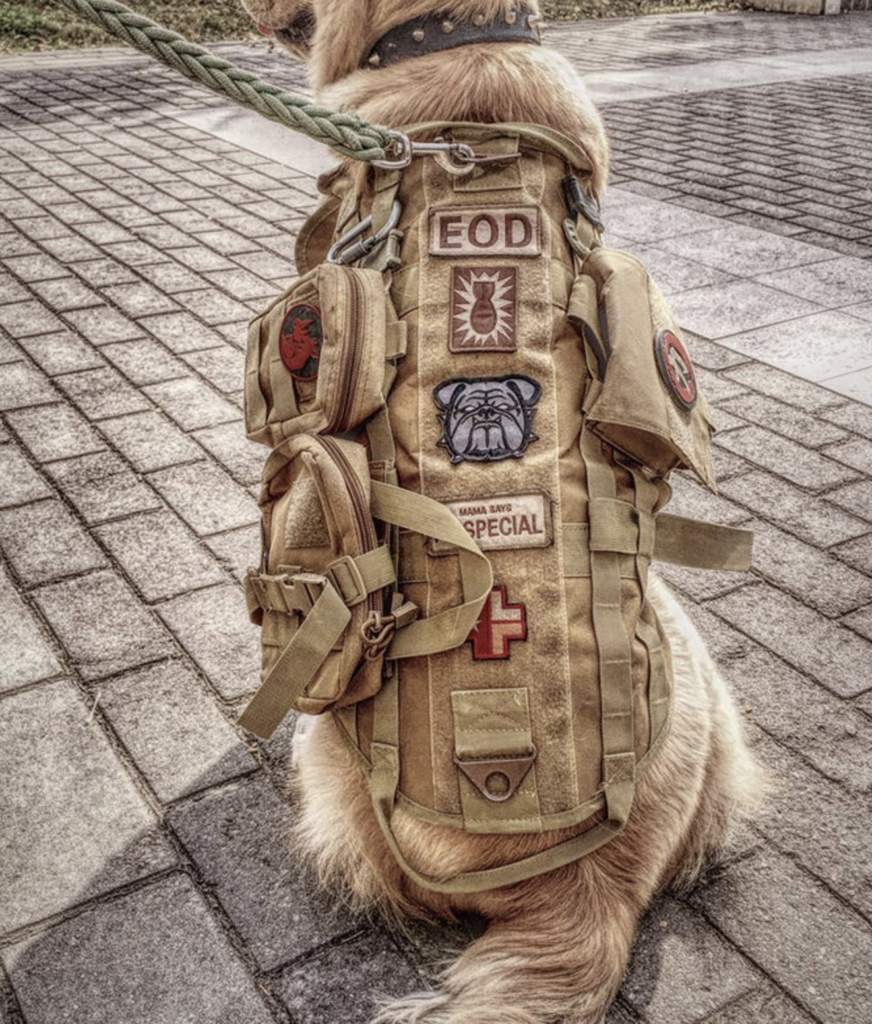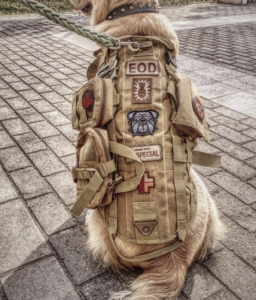 #15 – Patches Like These
There's an app for that? More like, there's a patch for that.
Buy them on Etsy or your buddies Amazon prime account, whichever floats your boat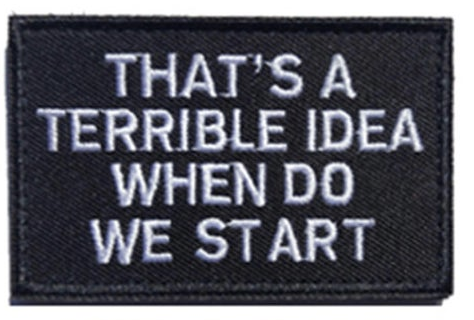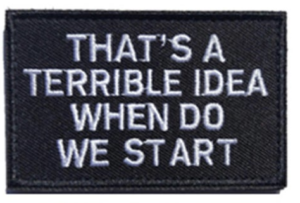 Love this patch
#16 – Tactical Baby Gear (and beers?)
Drink and Dad responsibly with this tactical baby holster.
Did I really just call it a baby holster?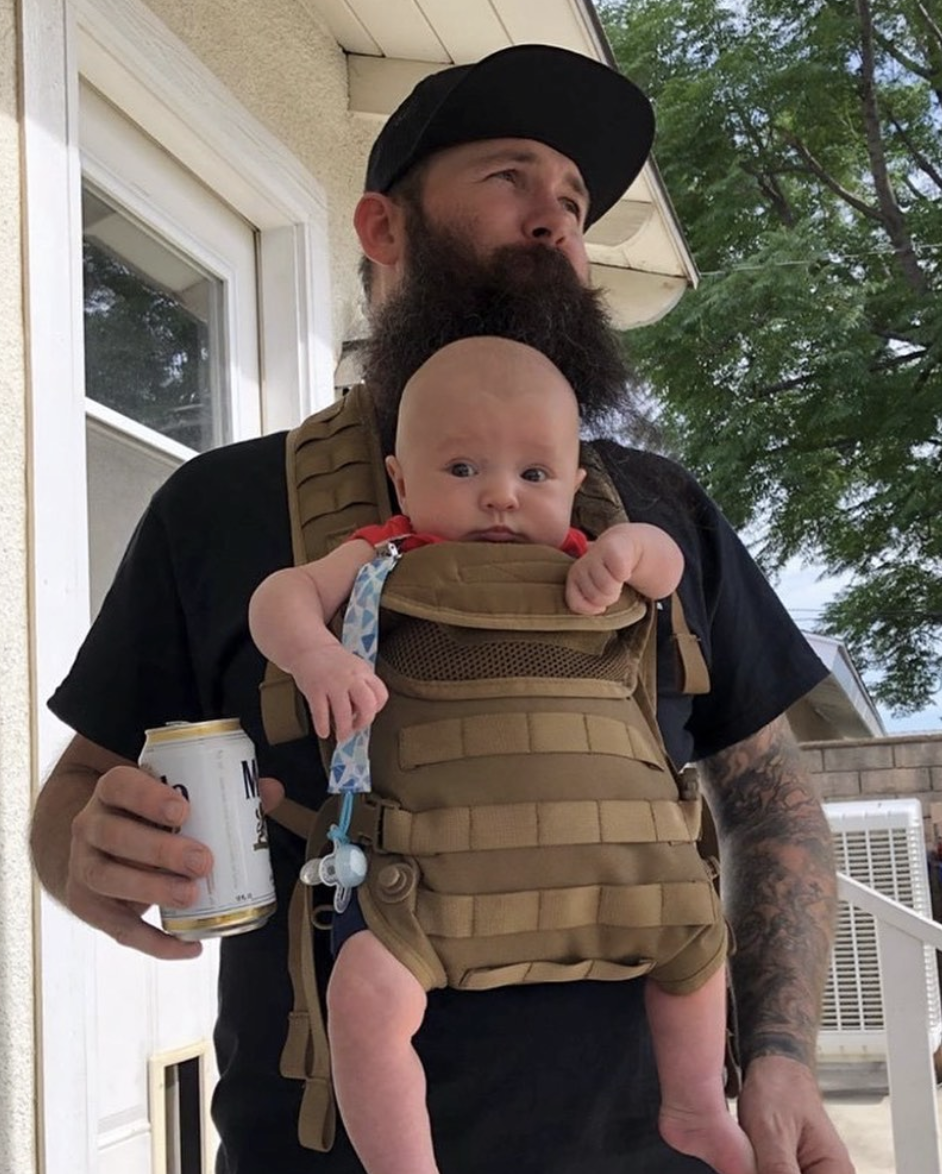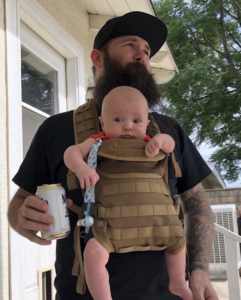 This company @tacticalbabygear makes some awesome gear
#17 – Tactical Diaper Bag (with bonus changing mat)
Alright, there's zero chance your wife can be upset with this. Just think of the stuff she's purchased.
Buy one and field test it yourself.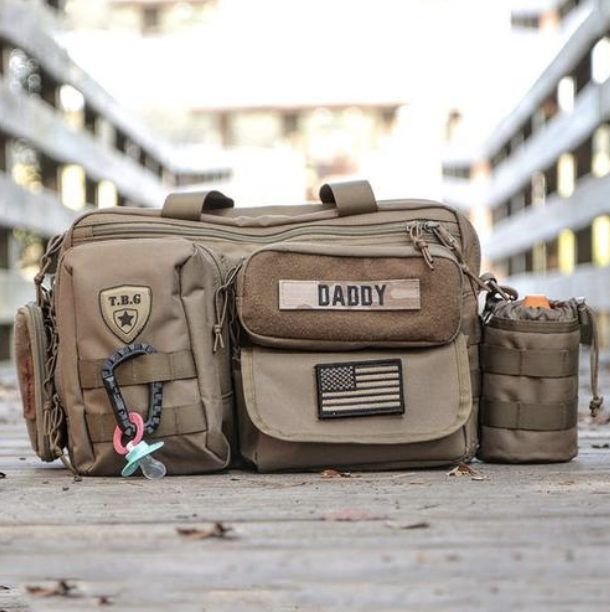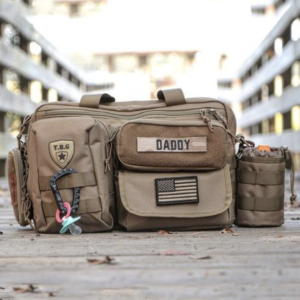 Again made by TacticalBabyGear.com
#18 – Tactical Briefcase 
I'm not buying this unless it's got a slot for my pistol.. "now where do I checkout.."
Tactical Briefcase (with Pistol concealment)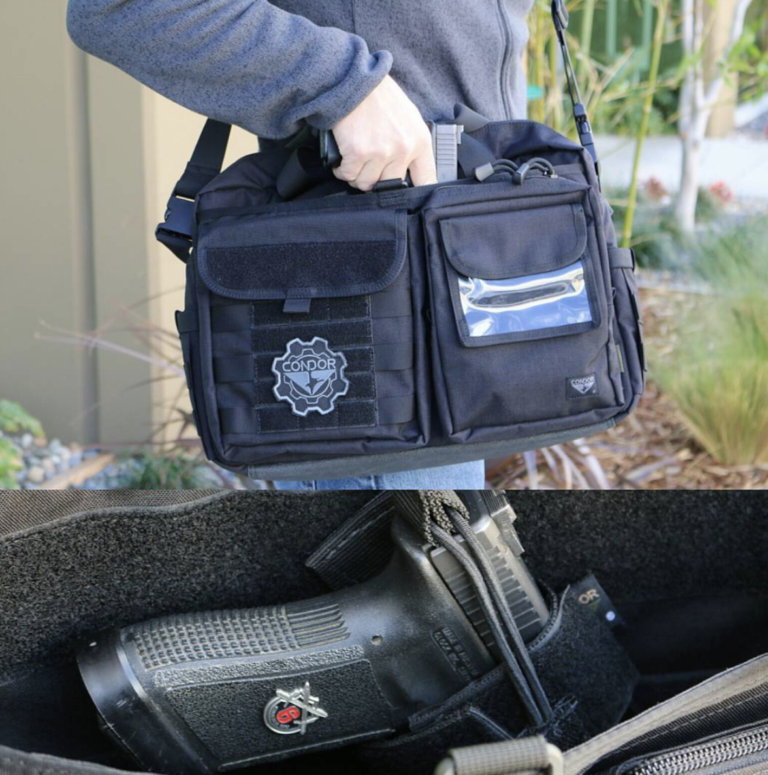 Photo by Instagram @condor_outdoor
#19 – Tactical Stockings (ho, ho, ho)
Dear Santa,
For Christmas this year I would like..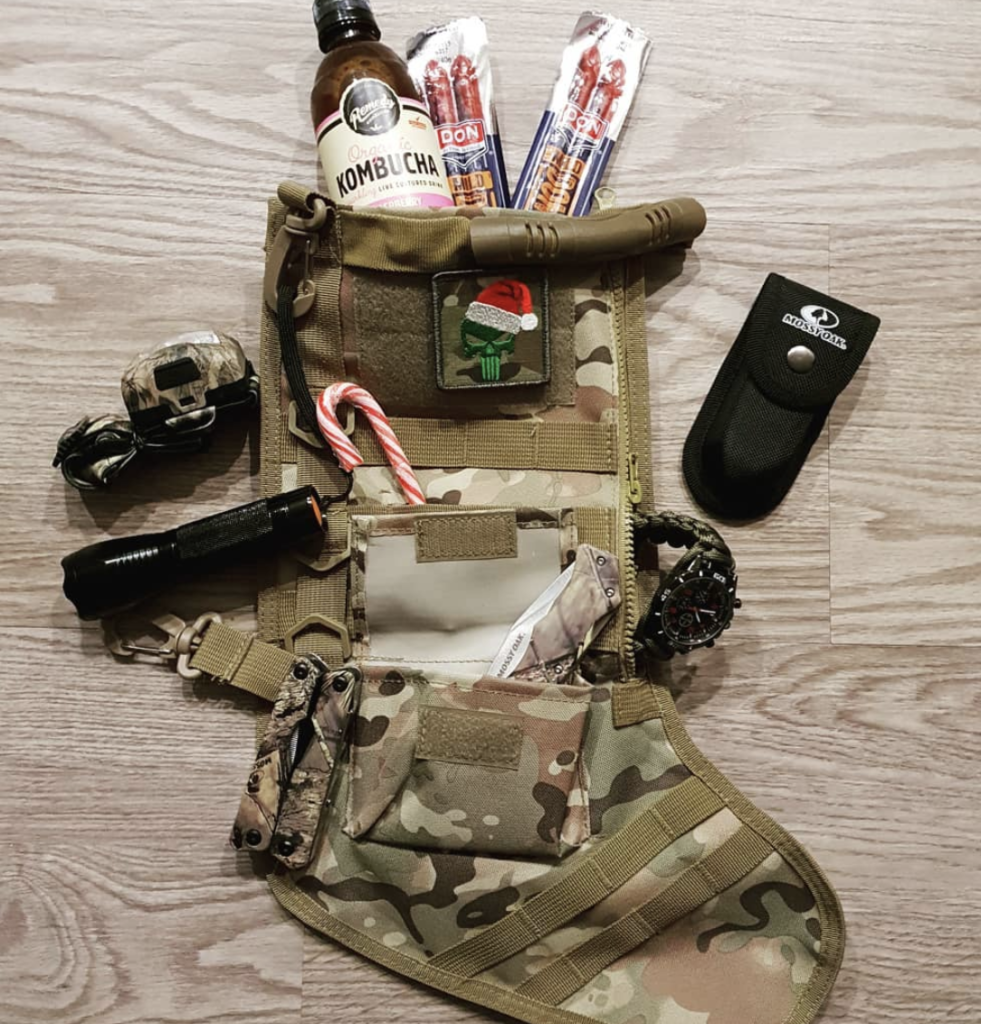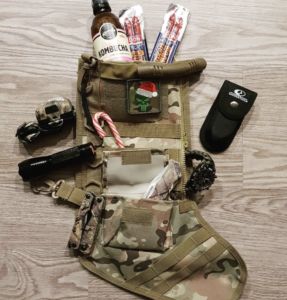 Instagram photo by @jayneeslittleland
#20 – The Tactical Guitar Case 
For my next build, I am 1000% percent getting this guitar case.
"What's that, honey? Oh, yeah, the boys and I are going to jam out for a bit see you in an hour.."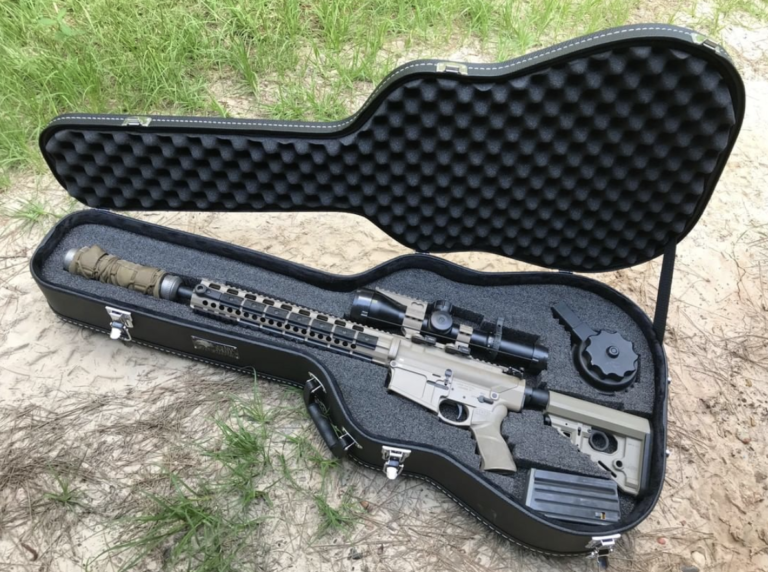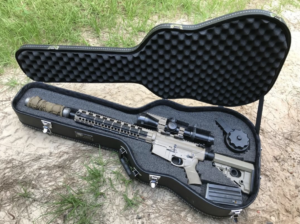 Photo by @cedarmillfirearms
#21 – Kabar Tactical Spork
I can picture myself eating breakfast with this.. like I don't already own one.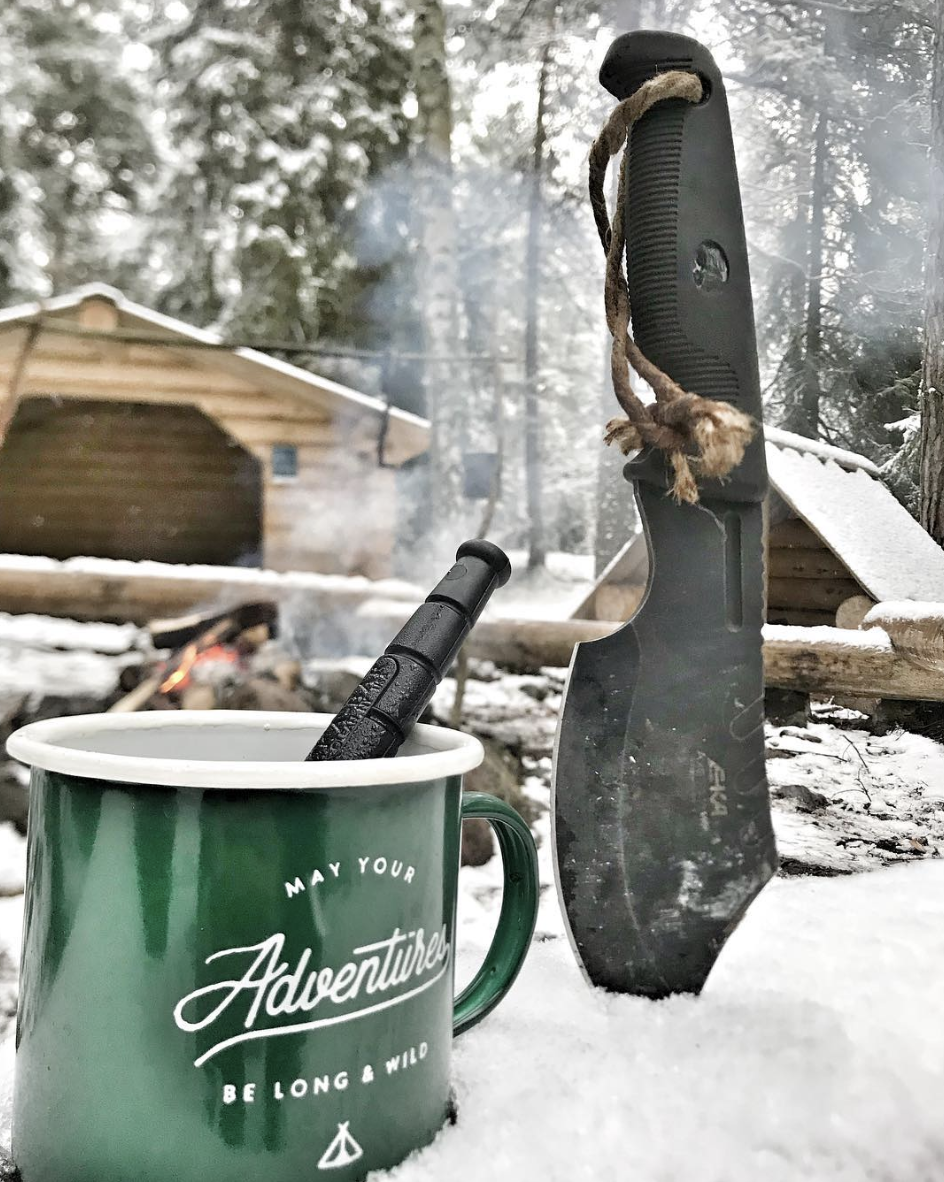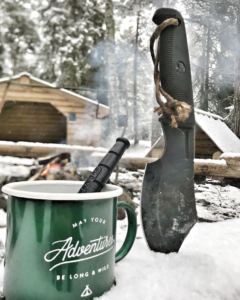 Photo by @knifelife4ever
#22 – Canvas Standard Issue Gym Bag
Every gym rat needs one of these in their lives.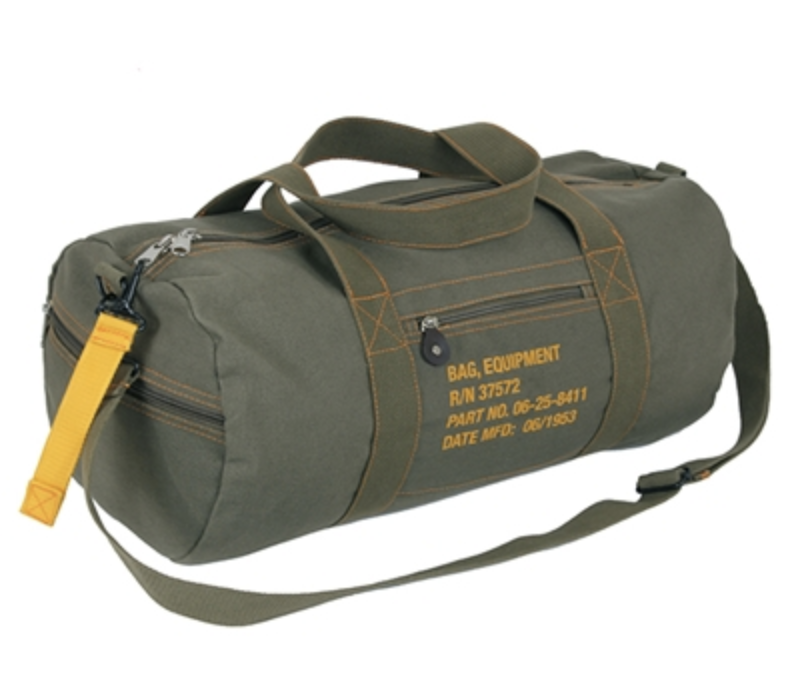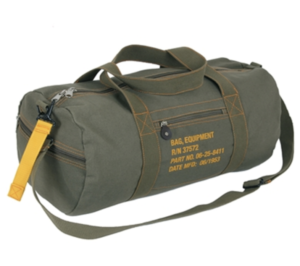 #23 – MTN Ops being in existence
Do you even operate if you're not taking MTN Ops pre workout before the gym, bro?
MTN Ops products, try them if you haven't already (which, you probably have so this point was.. pointless?)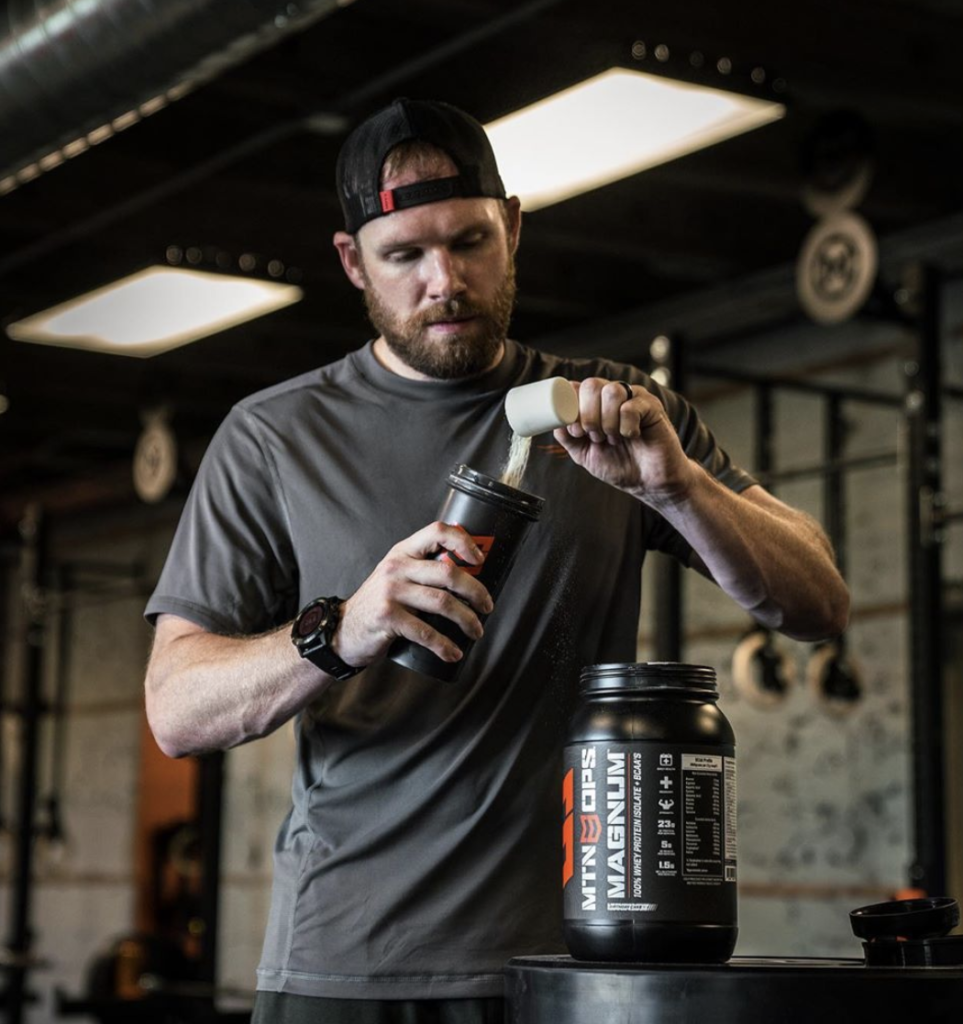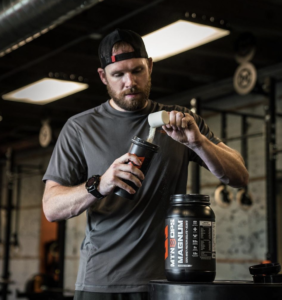 Image by @mtnops on Instagram
#24 – XL SOC Rolling Loadout (& Travel) Bag
Easily the best money I've ever spent on travel. Just make sure you weigh this thing before you head to the airport, it's too easy to put 50+ lbs in it.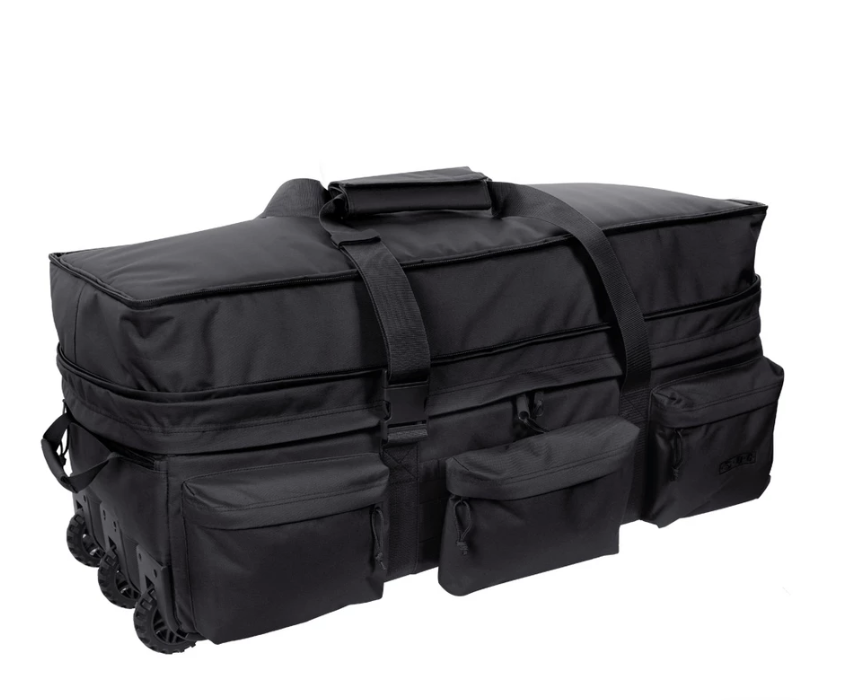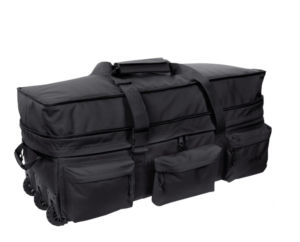 Wish there were an in action photo of that bag. It's well worth the investment.
#25 – Tactical Toiletry Bags
Rule #25: Every operator must brush their teeth.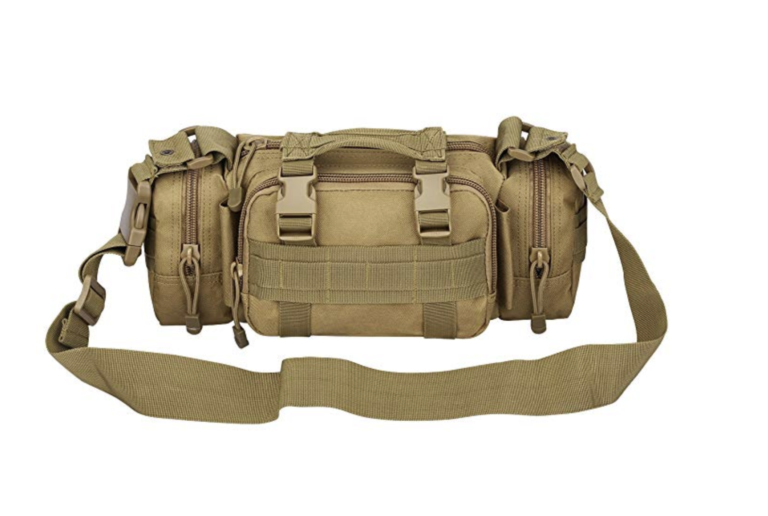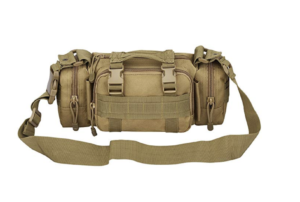 Has a few other purposes, as well.
#26 – DIY Fire Kits
This one's actually not a bad idea, at all.
Basically, they've taken a Maxpedition Fatty Pack and added all the fire starting essentials. You can buy a fully assembled kit yourself on Amazon, but it's not nearly as fun.
View this post on Instagram
#27 – Bullet Glasses
Regardless of your drink of choice, the OG bullet glass was made by Benshot.
Bottoms up, my friends.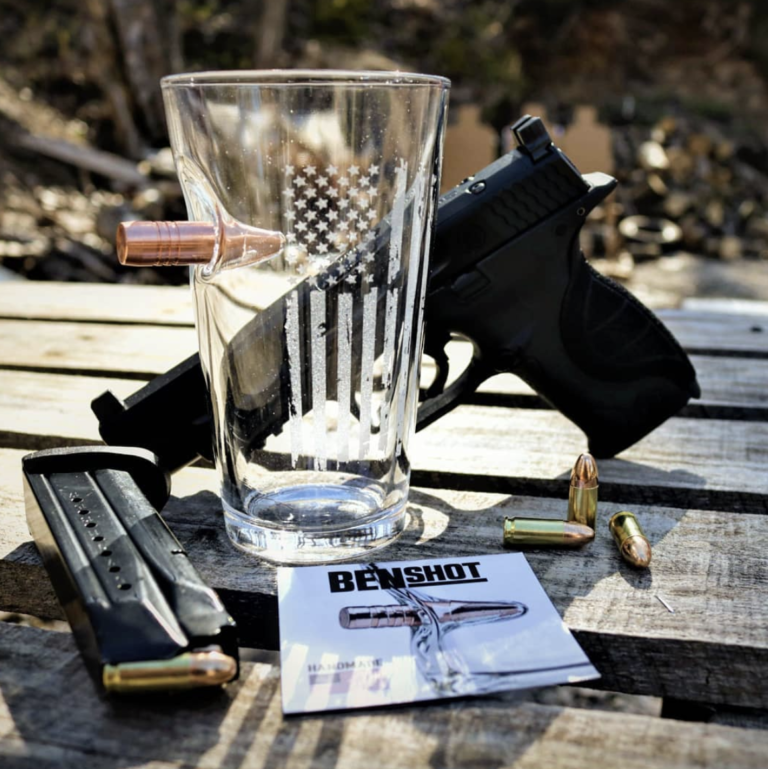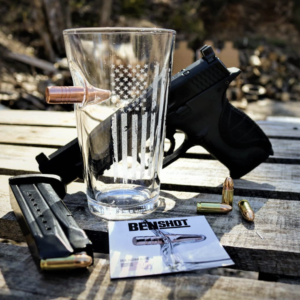 Photo by @benshot
#28 – Concealment Dress Mods
Enough said.
I did not realize these were a thing.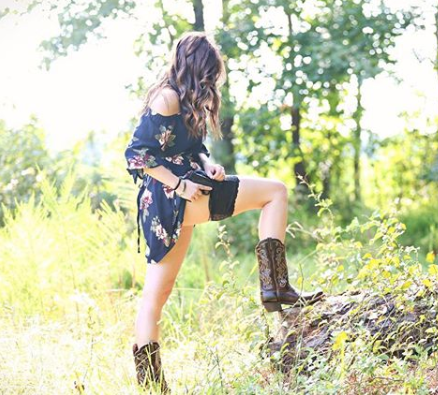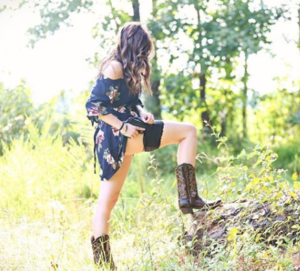 Instagram @justasailorswife
View this post on Instagram
#29 – and for that matter, concealment yoga pants.. 
Enough said x2.
If your wife doesn't rock these with her piece, do you guys even tactical?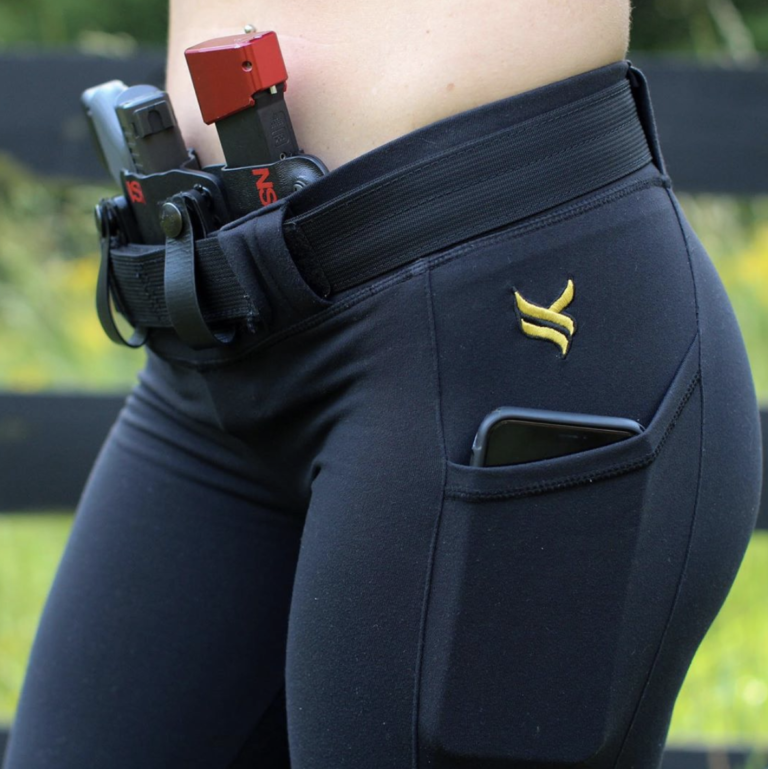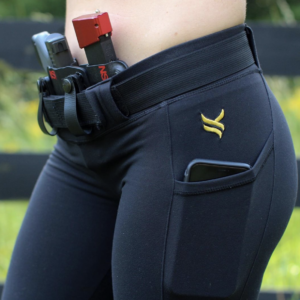 Image from Instagram @vakandiapparel
Also check their website.
#30 – Tactical Credit Card?
Count me in for another episode of "things I didn't realize existed".
Although, if I ever need one of these.. it might just be my time to go.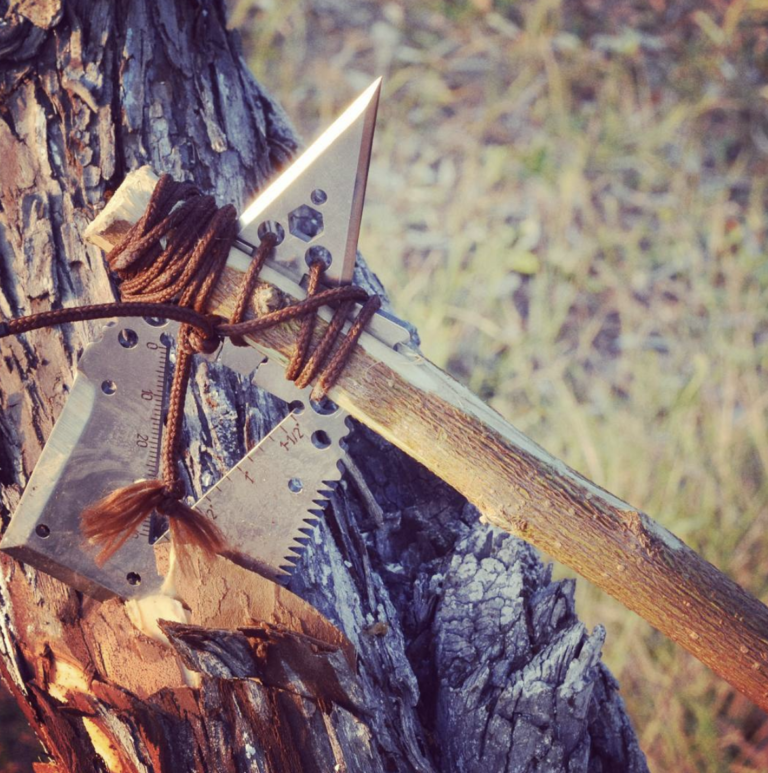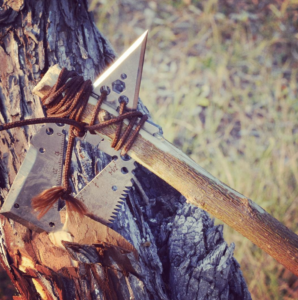 Image from Instagram @mrf.engineering
#31 – Night Vision Goggles
Every civilian operator DEFINITELY needs a high end set of NVGs.
Spend a months worth of paychecks on a set of NVGs.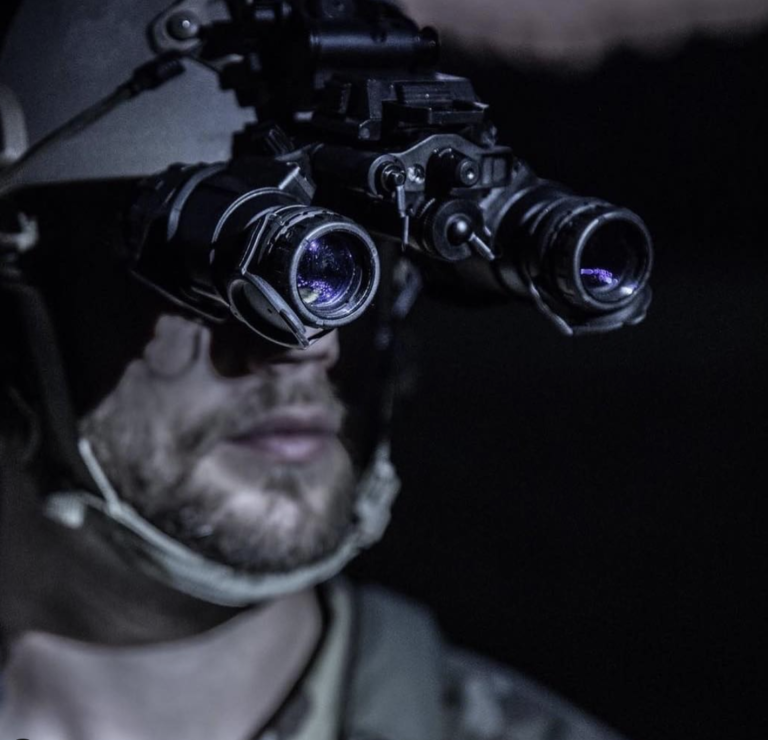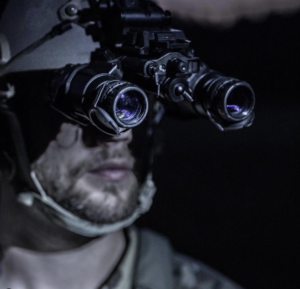 Image from Instagram @usnightvision
#32 – Survival Kit 
Mostly for when the wife kicks me out of the house and I spend the night camping in the backyard.
Survival Kits actually aren't a bad idea, if you're into backcountry camping and stuff.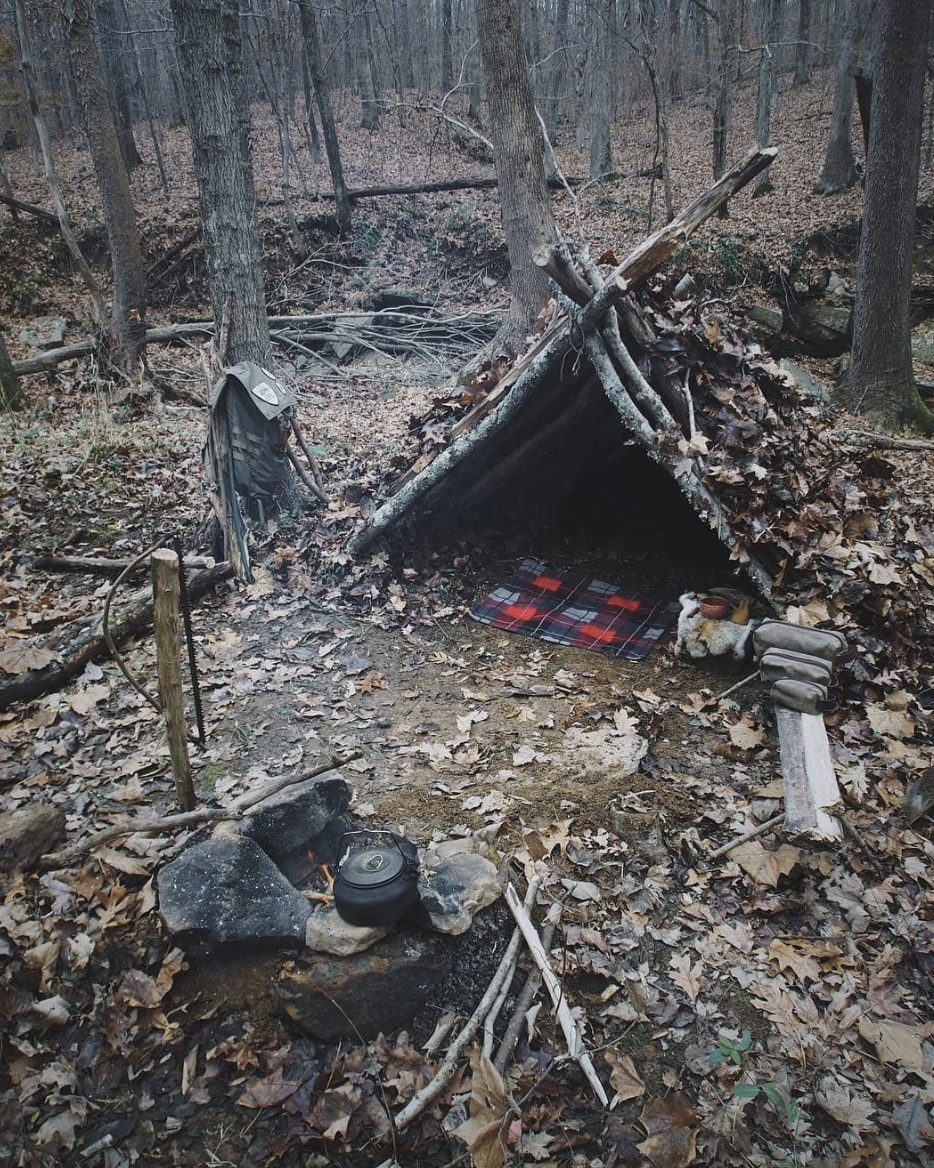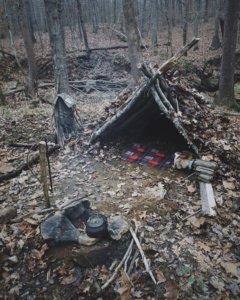 Image from Instagram @survival.guru
#33 – 30 days of food with a 20 year shelf life for when Zombies take over and it takes a month to fend them off
Can't take longer than 30 days, though, or I'm out of food. Also has to happen within the next two decades.
30 Day Food Supplies are a thing? 20 year shelf life?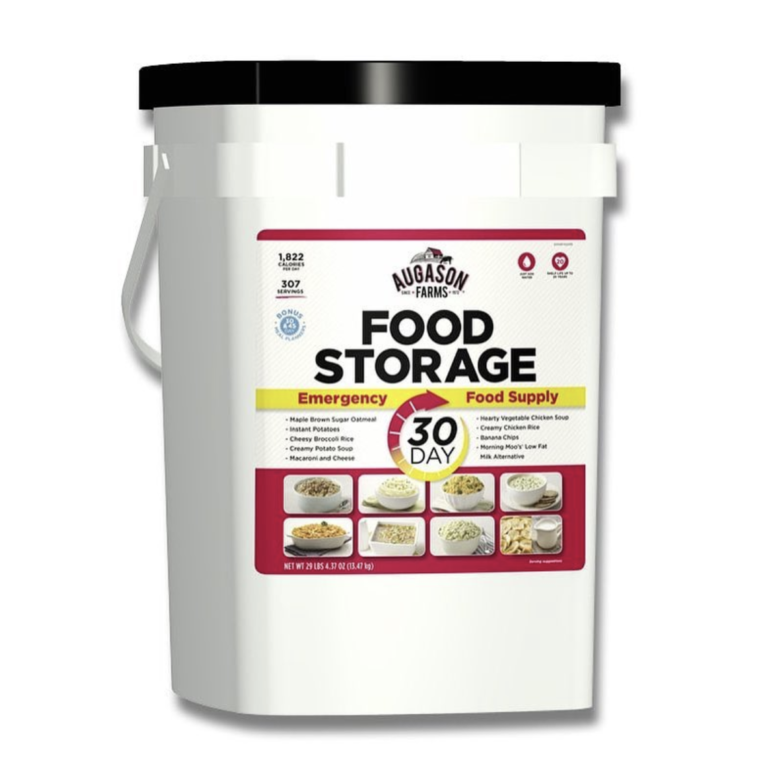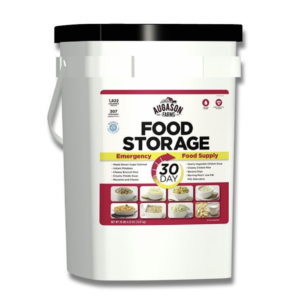 Photo from Instagram @augusonfarms
#34 – Backcountry Growler Kits
Ok, this is actually pretty cool.
Stanley Growler Kit's – Santa, it's on my list.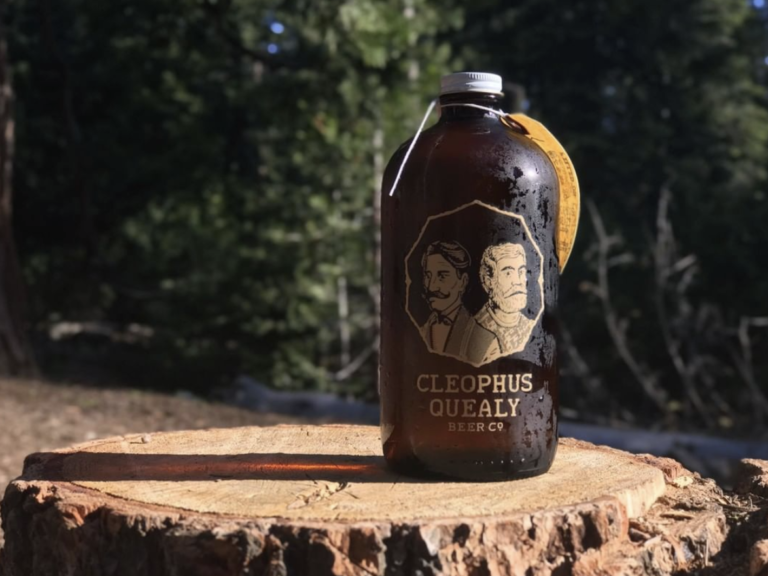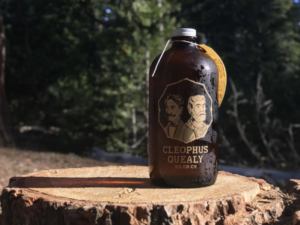 Photo by Instagram @cleophus_quealy
#35 – Wall Mounted Tactical Storage
For storing all the tactical gear you told your S/O you didn't buy..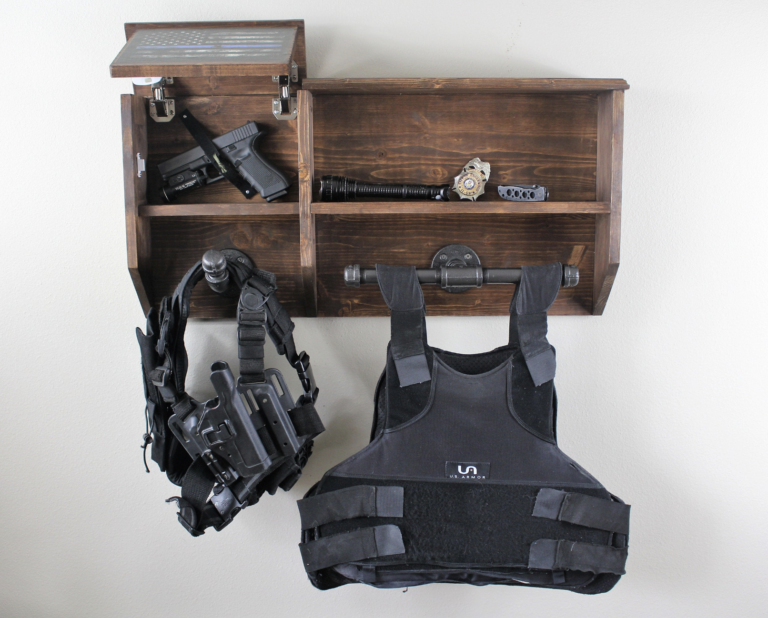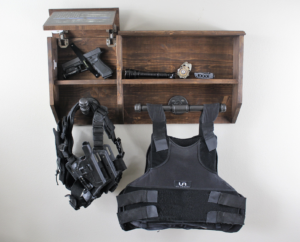 Image from Etsy.
#36 – Because of Black Rifle Coffee Company
Enough said. The best coffee with the best purpose.
Buy Black Rifle Coffee Company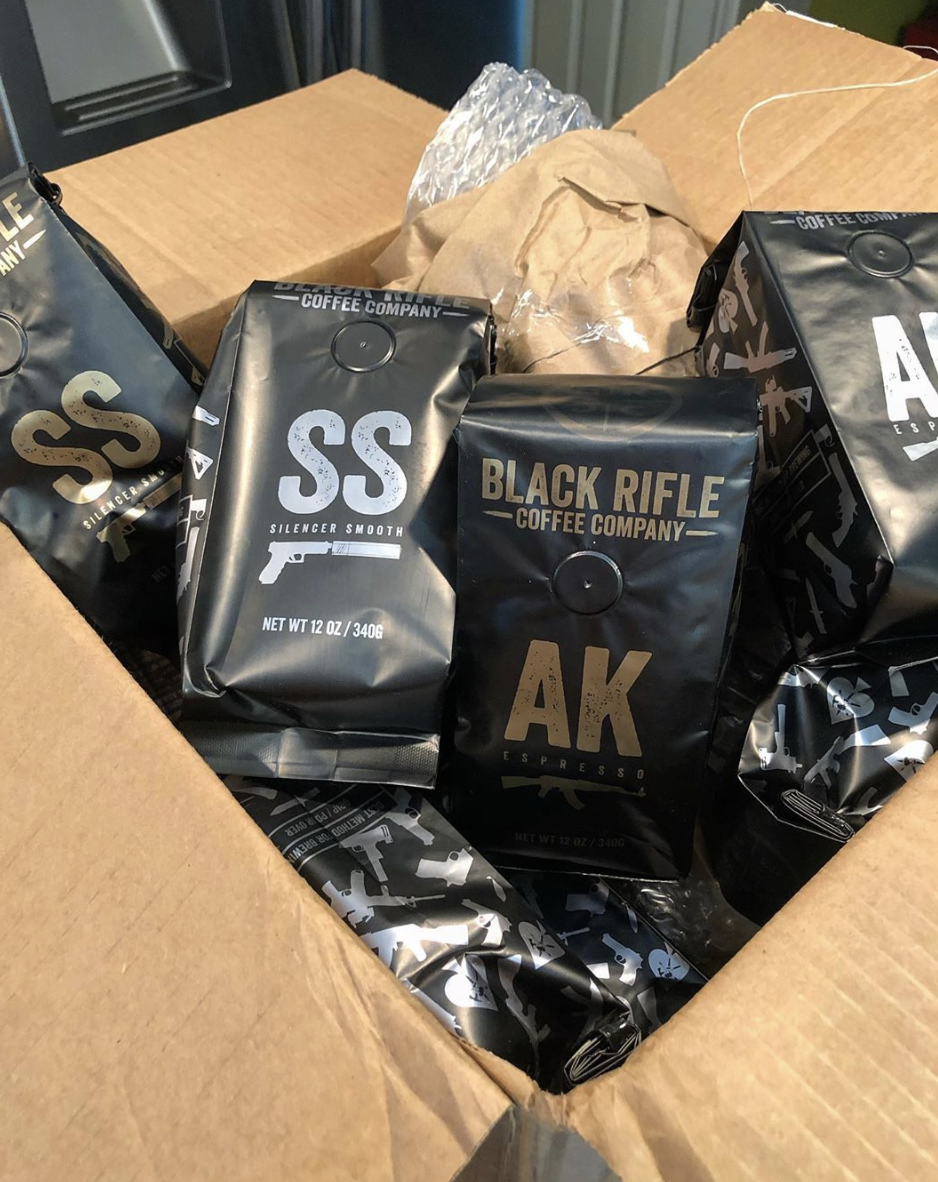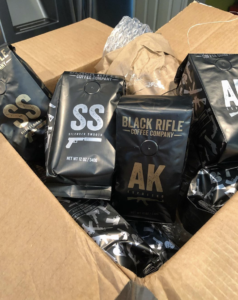 Image @blackriflecoffee
#37 – .50 Cal Shot Glasses
Tacti-cool.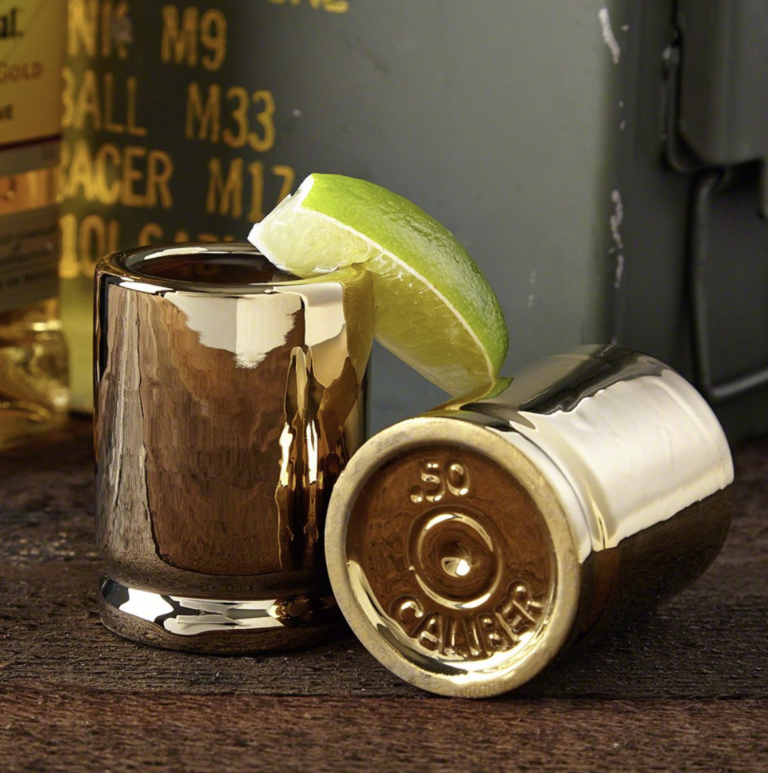 Image from homewetbar.com
#38 – ATF T-Shirt's
Why do people come up with these ideas? Shut up and take my money.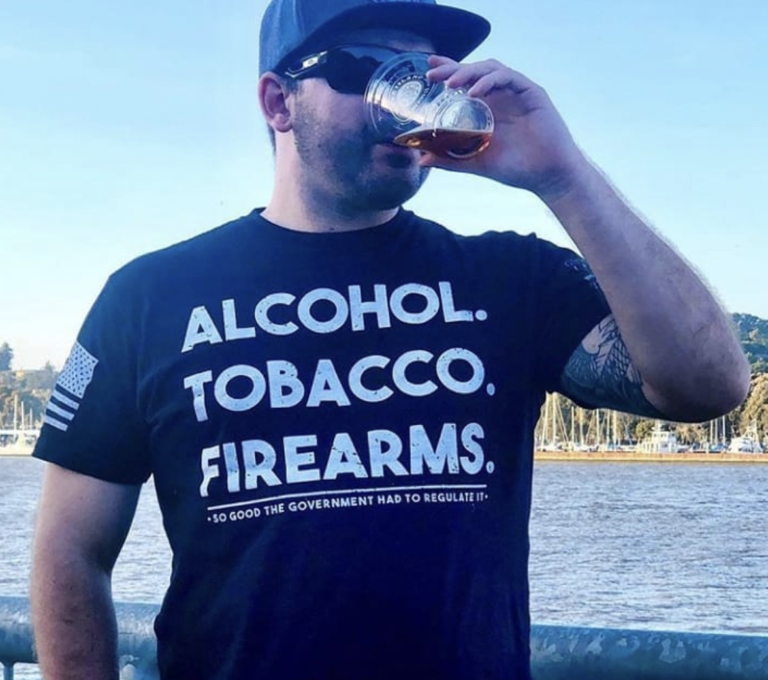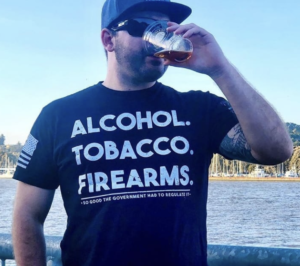 Image from @gruntstyle
#39 – Last Awesome T-Shirt, I Swear
It's true though, isn't it?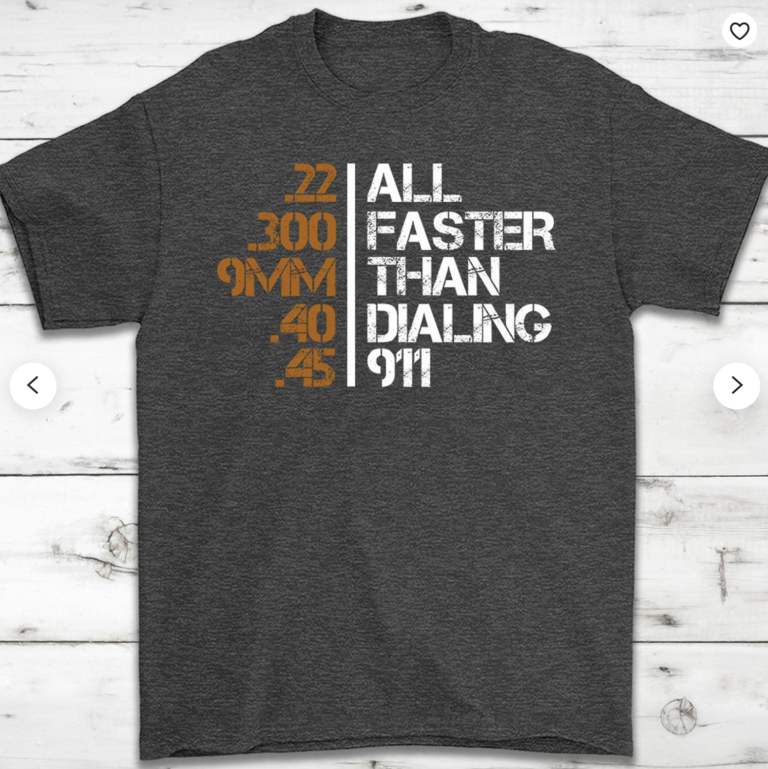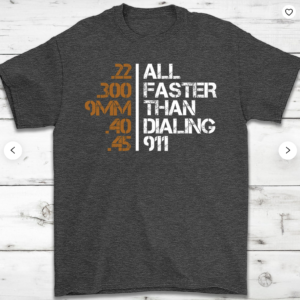 Image from Etsy.
Hope you enjoyed. If you think we're missing something here, get in touch. 
PS – we worked our A$$ off on this post.
5 stars would be greatly appreciated.