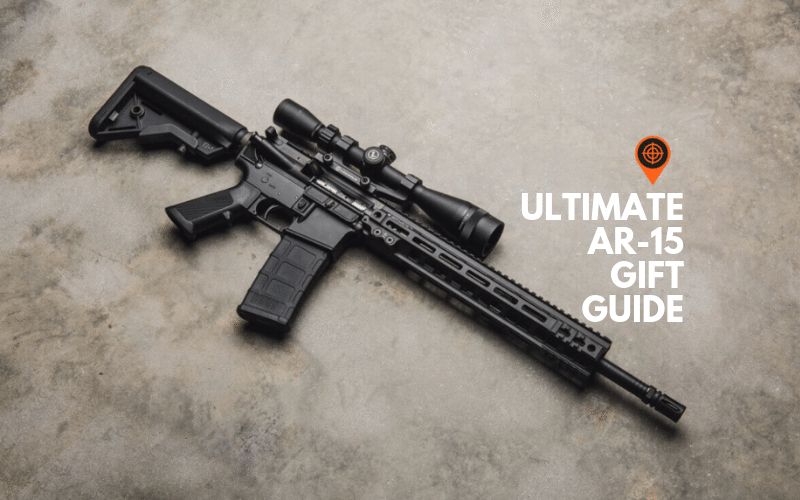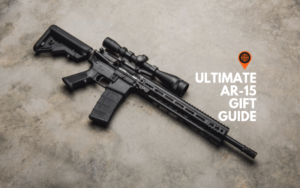 Have a significant other with a significant interest in their AR-15? We've put together the ultimate list of gifts for AR-15 owners / enthusiasts.
First off, there are an unlimited amount of must have AR-15 accessories. We've covered quite a few in the guide linked above, so if you're looking for more than what we've got listed here please check out the AR-15 build guide.
Should I buy them ammunition? Again, unless they've specifically stated that they want ammo and have provided you with photos of the box or the exact name / brand, it's not worth your time. Chances are, they'll shoot something other than the ammo you purchase.
A good rule of thumb when buying gifts for AR-15 owners is to buy a gift that supports their hobby. For example, a rifle case. Rifle cases specifically for AR-15 style weapons are the perfect gift. With that being said, however, it's typically the second thing somebody buys when they're shopping for an AR.
Not sure if your gift recipient owns an AR-15? Check out our list of the best gifts for gun lovers. 
The Best Gifts for AR-15 Owners
Chances are, your favorite AR-15 owner has specific modifications on his or her rifle(s), so it's best to not try adding rifle specific add on's. We're talking about barrels, receivers, etc. Unless the person you're buying a gift for has specifically stated exactly what they'd like (in which case, you wouldn't be reading this gift guide), it's better to buy something that supports their hobby rather than a part for their weapon system.
On that note, we are going to include a couple flashlights here. Whether or not the owner you're gift shopping for needs a flashlight is completely up in the air. If we're being practical, nobody really NEEDS an AR-15, so yes – buy the flashlight. However, it's one of those things that you can purchase that should work on most outfits. Keep the receipt, however. They will appreciate your efforts regardless of how much they need the light system.
Tactical Backpack from Gorilla Ammo
Actually, regardless of whether or not your firearm owner is an AR specific owner, everybody loves a solid backpack. Whether they're into other sports, like hiking, or hunting, a backpack can be used for years.
This backpack comes in 4 colors: multi-cam, black, tan, and green. A backpack is one of those gifts that surprises and offers a ton of use cases right out of the gate.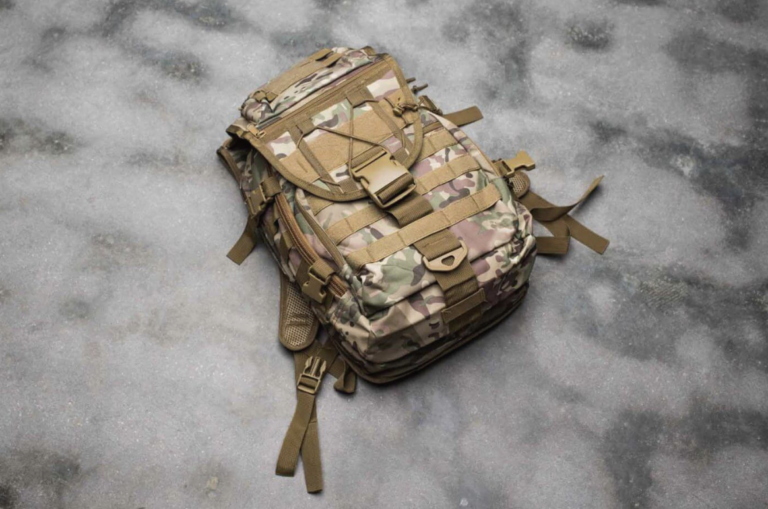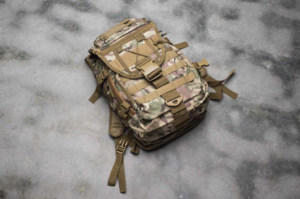 Sign them up for FFL123!
FFL123 is a website dedicated to helping normal civilians get their FFL (Federal Firearm License). It's pretty affordable and if the person you're buying a gift for enjoys buying weapons, it's a must have.
The video below is a classic infomercial for a product – but the FFL is actually a good investment. There are a TON of hoops to jump through, this website walks you through the process. At the time of this writing it was a guaranteed approval or your money back. Check it out on their website.
Basically, with an FFL they'll be able to aquire guns at wholesale prices. You save them dollars, and in the long run.. you save dollars. Like how that works? (insert crying / laughing emoji here..)
A New Rifle Case
We've written another piece on some of the best AR-15 Rifle Cases, but for the sake of this guide we're going to include a couple.
Guitar Style Discreet Case
I love this case. It's a must own for the AR15 owner. With a traditional case, while they absolutely serve their purpose, they make you a target. Let's face it, with the direction we're headed as a society, gun owners are targets. Whether it's confrontation or getting your AR stolen, this case takes the focus off of you.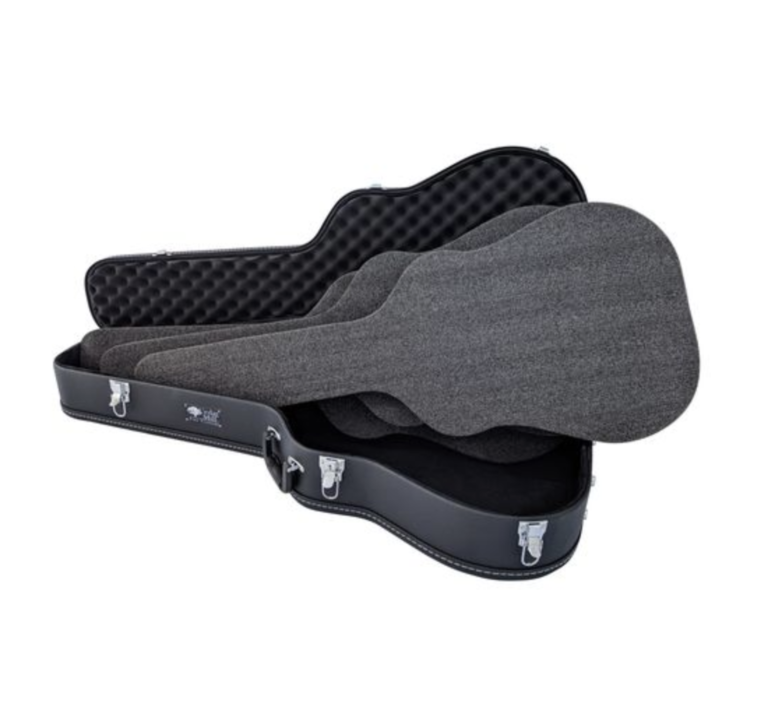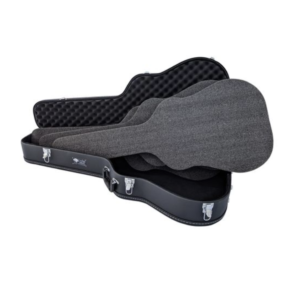 Standard Soft Sided Tactical Case
Cases are sort of challenging, as it's best to know the length of the weapon you're buying a case for. This one from US Peacekeeper is 42″. If you can, grab a tape measure and find out exactly how long the rifle is. Then, buy a case that has a couple extra inches (say.. 4″ longer).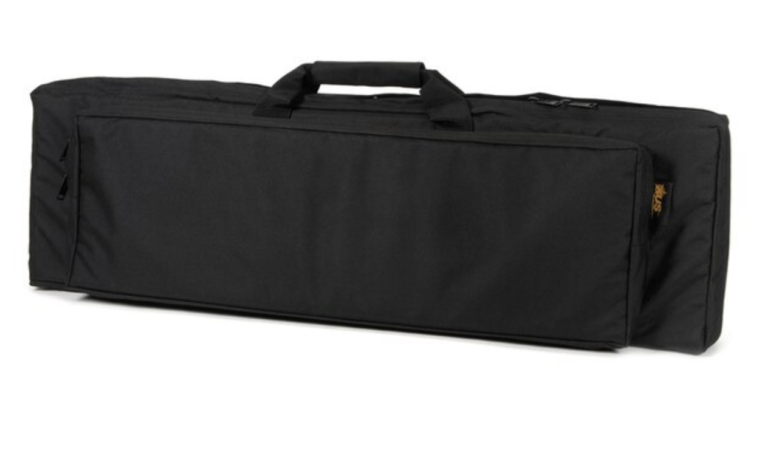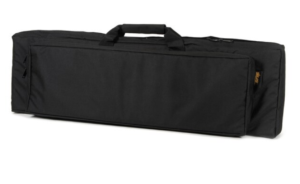 Pelican Hardsided Case
Anything Pelican is a great idea when it comes to cases. Not much more to say here. This case is not cheap, but if your AR15 owner does not have a hard sided case.. buy them this Pelican from Cabelas.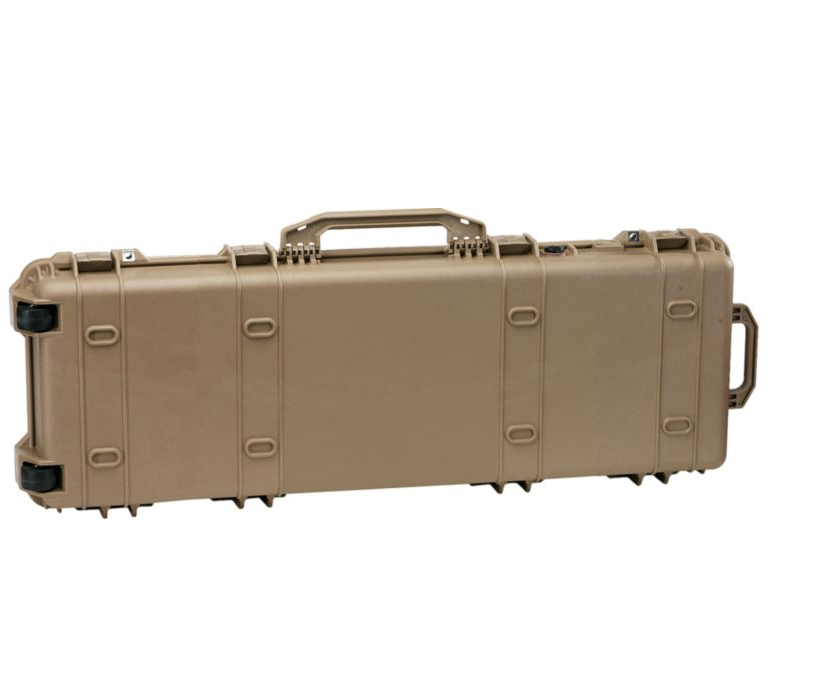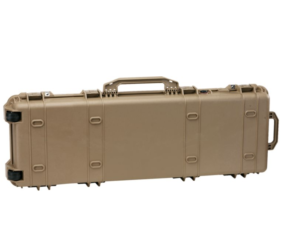 AR-15 Armorers Kit
This kit is the ULTIMATE cleaning kit for the AR15 owner. There is a good chance after dropping several thousand on his/her weapon system, the next thing on the list when budget allows is a high end cleaning setup.
Here's what they're saying: "With this one kit, you'll own every tool a gunsmith or armorer needs to complete a full rifle-build, make repairs or perform maintenance on AR-15/M16 platform rifles"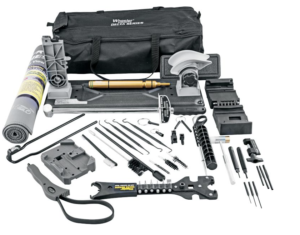 Tactical Stocking
Tactical stockings are a relatively new product on the market. They're affordable and super awesome.
What more do you need?
Buy this Tactical Stocking on Amazon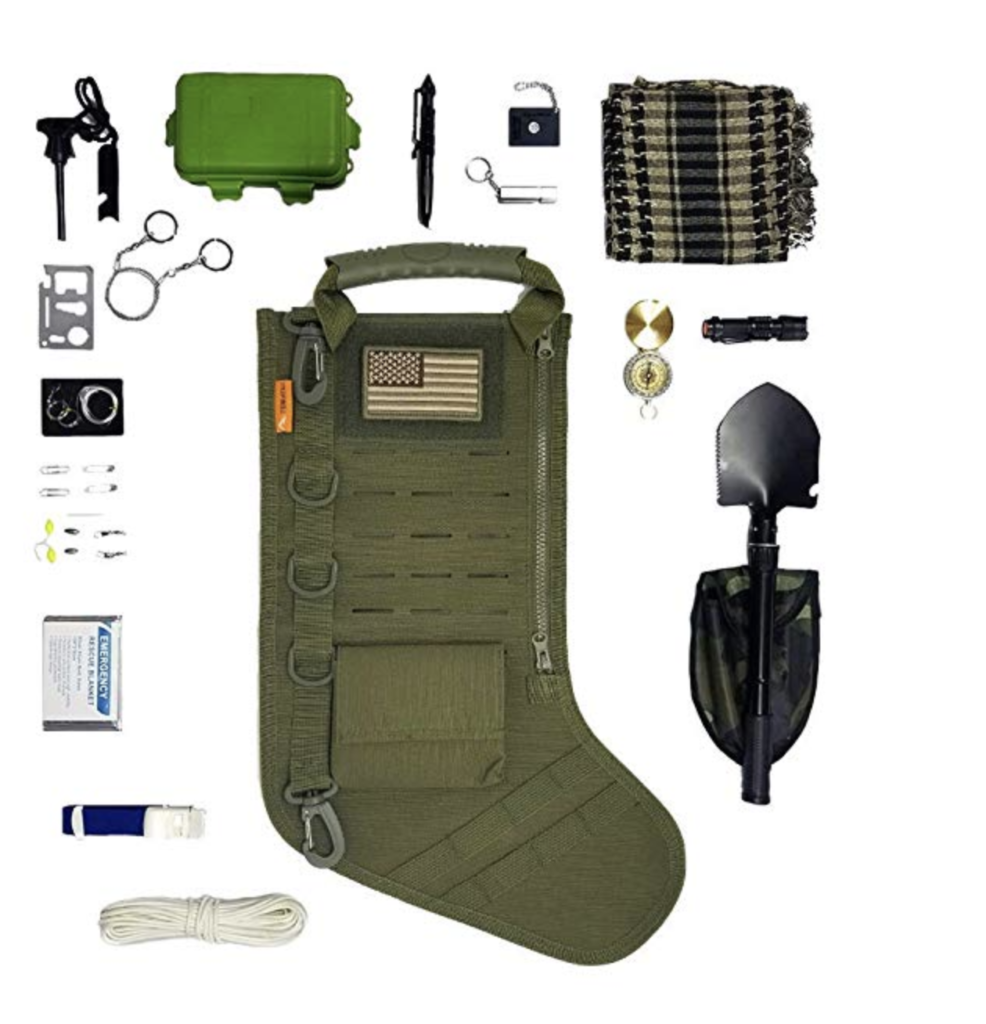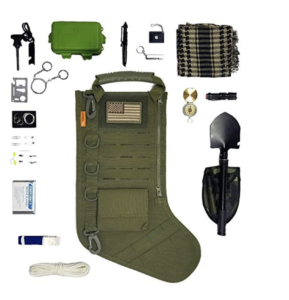 Wheeler Torque Wrench
I love a torque wrench as it allows an AR-15 owner to mount things on the weapon to the exact torque necessary. Everybody needs to mount stuff on their weapon..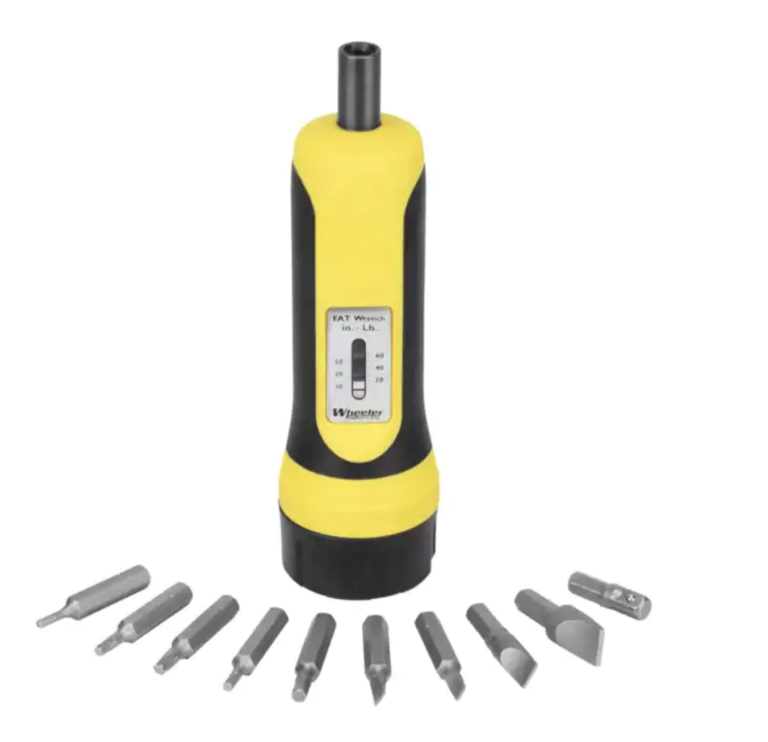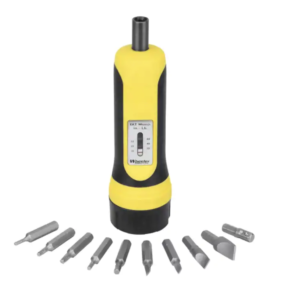 Tactical Battle Mug
Ok, who doesn't need a tactical coffee cup? Literally nobody. EVERYBODY should own this mug.
Buy some Tactical Coffee (from Black Rifle Coffee Company – we recommend CAF, stands for Caffinated as.. yeah, you get it) while you're at it!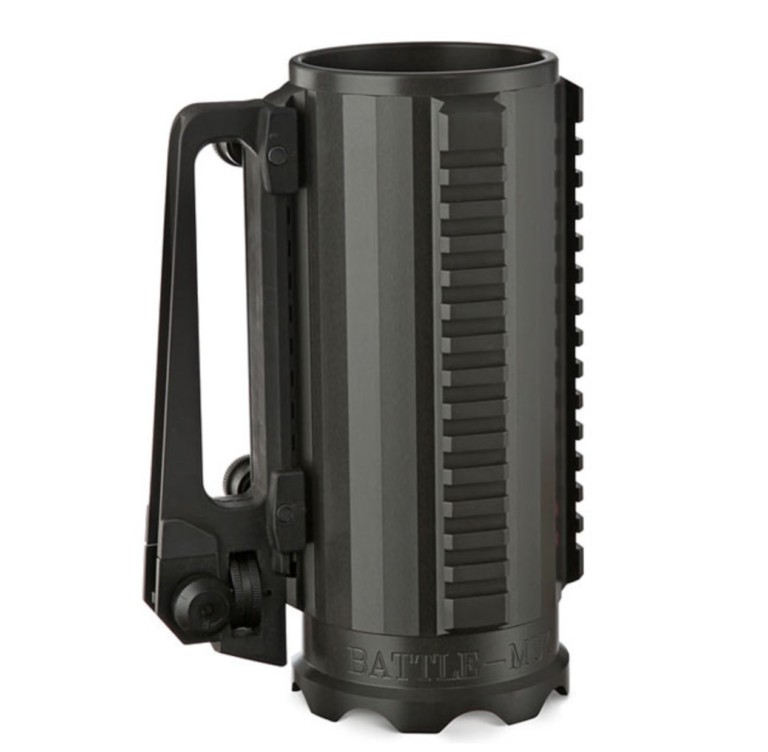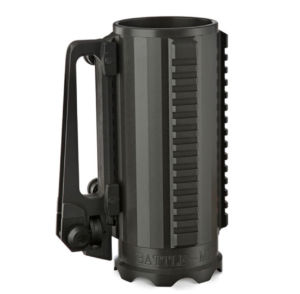 Tactical Apparel
Tactical Gym Gifts
Ok, we're getting a bit into the weeds here, but if the above list doesn't at least spark some imagination, we're out of line.
I wanted to inspire some other thoughts here. If you've got an AR-15 owner who also likes to work out, you cannot miss with these tactical gym gifts.
Workout Bag
Not your typical tactical gym bag, there are plenty of tactical gym bags on Amazon, this one is built like an old school military part.
As mentioned in the opening paragraph. If your AR-15 owner likes to workout, snag this gym bag. Subtle.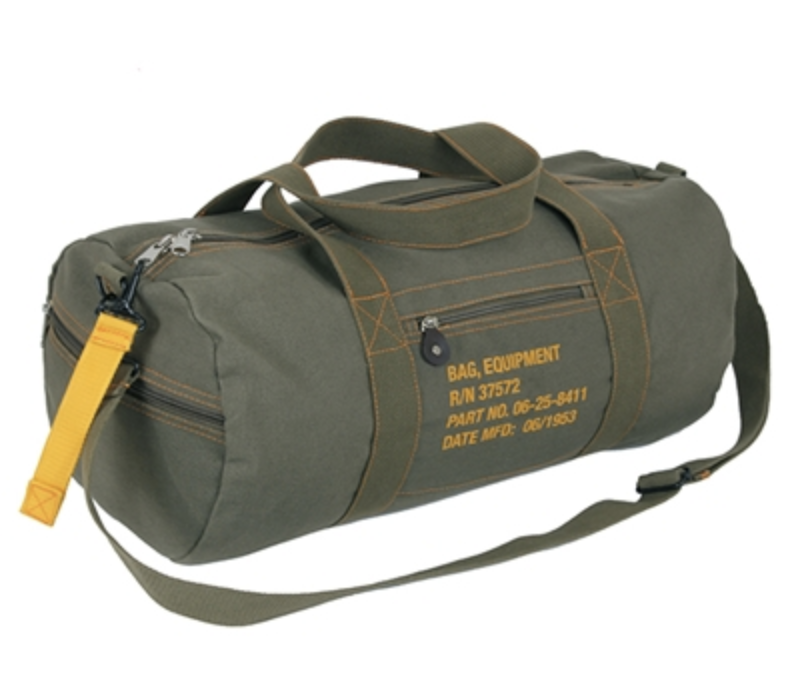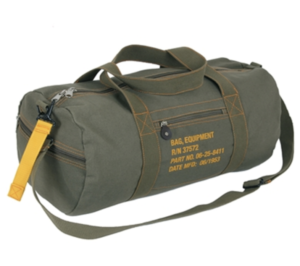 Slightly different style workout bag (waterproof) from MTN Ops
While we're on the topic of workout bags.. if anybody wants to buy this one for me, please!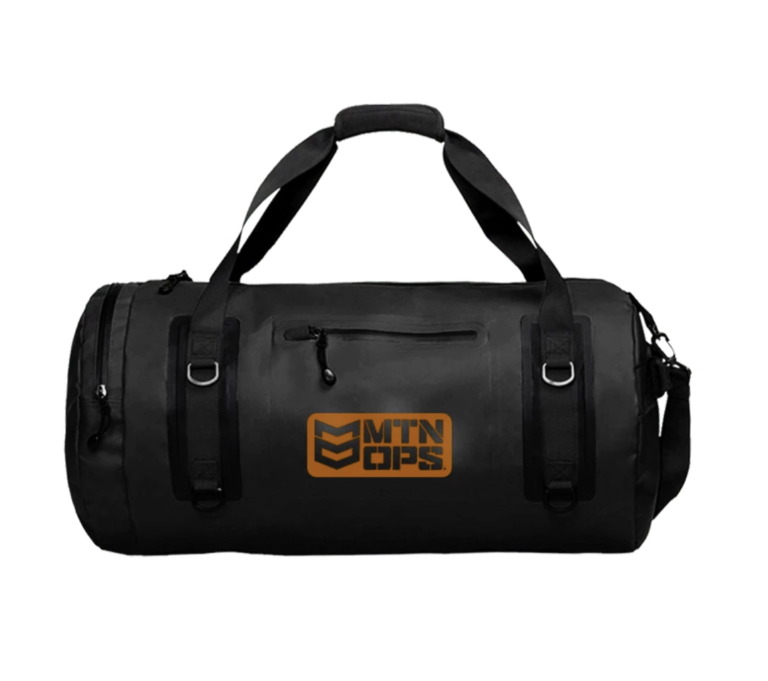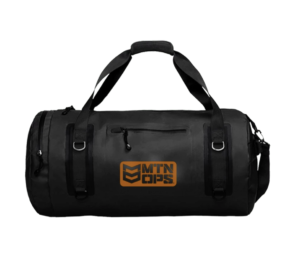 Yeti Preworkout from MTN Ops
Anybody who knows anything about being an operator knows that MTN Ops is the place to buy fuel for your body. Your gun lover will appreciate the fact that you know what MTN Ops even is, bonus points.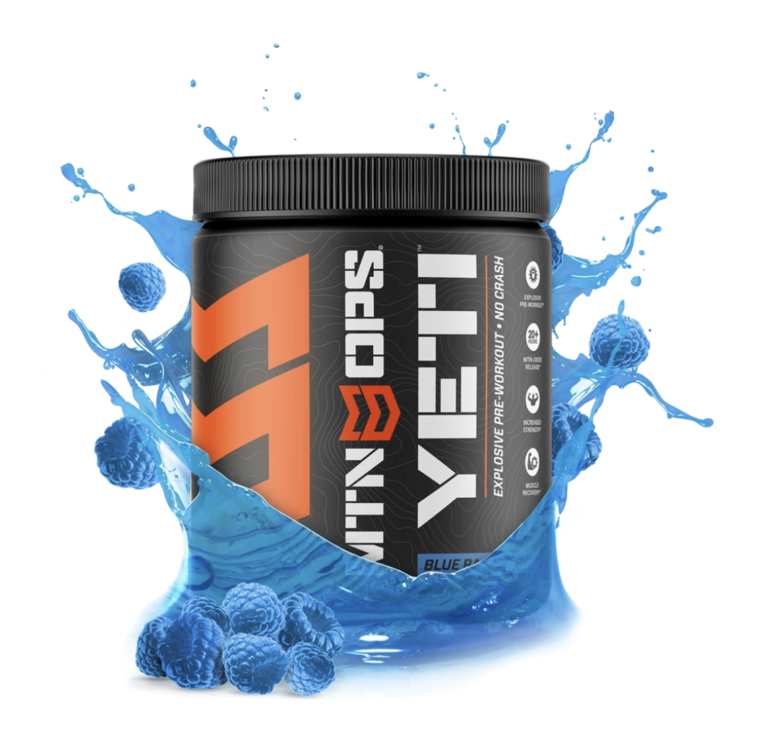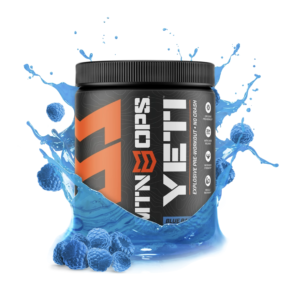 While we're on the topic of YETI.. 
Any YETI product is great, but for the range specifically how can you go wrong with a YETI tumbler?
The Book "Bigger Leaner Stronger"
Highly recommend this book for any gym rat. It's outside the box, but well worth every penny.